Ryan Giggs has compared Paul Scholes to Spain star Xavi, with the Manchester United stalwart insisting his teammate would be a useful member of the England squad should he be chosen for the Euros.
After Gary Neville was appointed to England's coaching staff last week, rumours began to circle that the former Red Devil might be hoping that Scholes would get an inclusion in time for the tournament come June.
And with the England squad being announced today at 1pm, Giggs believes that whether or not Scholes is selected, the United star would be a brilliant addition to the side as they look to overcome some top competition in Poland and the Ukraine.
"I wouldn't hold your breath [about Scholes going to Euro 2012] but if he does decide to play and Roy Hodgson does decide to try and bring him out of retirement he'd be a great addition to the squad," he told Sky Sports.
"In any team in any tournament he would shine.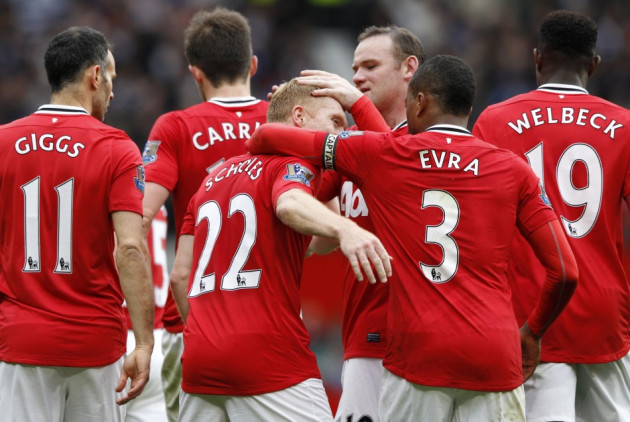 "He and Xavi are the same sort of players. They just control the tempo of great teams. To do that you need to be a special player and that's what he does."
Giggs is the only older player for United whom the club have said can go to the London 2012 Olympics, which begins at the end of July. And the 38 year old has revealed that if he is selected for the squad, he will happily represent his country.
"I'm on the shortlist and if I get picked it would be fantastic, I think everyone is excited about the Olympics coming to London and coming to Britain but obviously I'd have to wait and see if I get picked or not," he explained.
"It is obviously a tournament and I have never been involved [in any]. It will be exciting, I've never experienced it so hopefully it will happen but we will wait and see."
United will be losing a host of players for both the Euros and the Olympics, and Ferguson has made his feelings of disdain over the subject clear on numerous occasions.