Ryan Giggs has reflected on a season for Manchester United that ultimately ended in heartache, with the stalwart insisting that he was particularly impressed by the side's incoming youth and signings and their handling of the pressure.
No Premier League club is easy to join, but Manchester United, being one of the biggest sides in the world, comes with a great deal of pressure that's incomparable to most other sides.
But Giggs thinks that incoming signings David De Gea, Phil Jones and Ashley Young along with returning youngsters Danny Welbeck and Tom Cleverley were brilliant in their first season for the English giants.
"I know from myself as a young player who came through how tough it can be sometimes," he told the United website.
"When everything's going well for the team, it's all great and everything's rosy. Then you hit a bit of bad form and it's more difficult for a younger player because you haven't got a platform to fall back upon.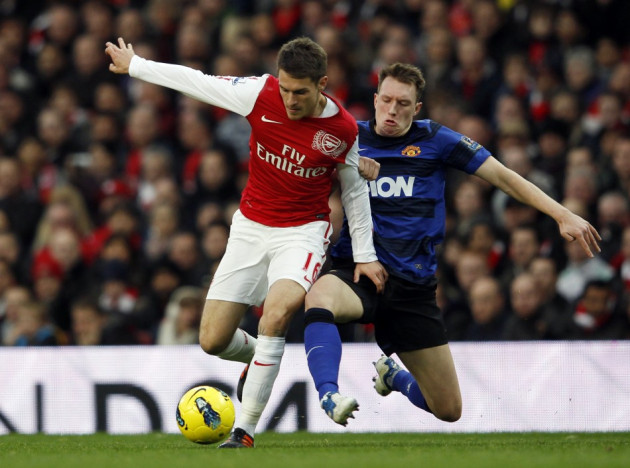 "[That said] I was really impressed with the consistency of all the young players and the new signings who came in last season."
Giggs is hoping to bounce back next season after United lost the title to cross-town rivals Manchester City in the dying moments of the season, and the midfielder, who has scored in every consecutive season since he began with the club's senior side in 1991, says having the fans on side will be of the upmost importance next season.
"The fans were great," he explained. "They supported us all the way through the season. We appreciated the support they gave, especially to the young players who came through. The fans recognise the young players are still trying to find their way and find their feet at the club. The fans supported the young players really well.
"The support of the fans is always important - when we're playing at Old Trafford, they can almost suck the ball into the net. They'll obviously be keen for us to do well next season."
On the subject of the title loss, Giggs continued: "It's always hard when it's on your doorstep. To lose against City and the manner in which we lost is always hard to take. But we've faced disappointments before and we've always come back and that's what we need to do again.
"We've had so many highs over so many years but you've got to take the lows. You've got to take it on the chin and come back bigger and better next year."
United look set to have a busy summer as the side work to match up with City, and there will no doubt be new signings once more as they aim for a record 20th title.