Manchester United Have Defended Better Than Chelsea This Season, says Louis van Gaal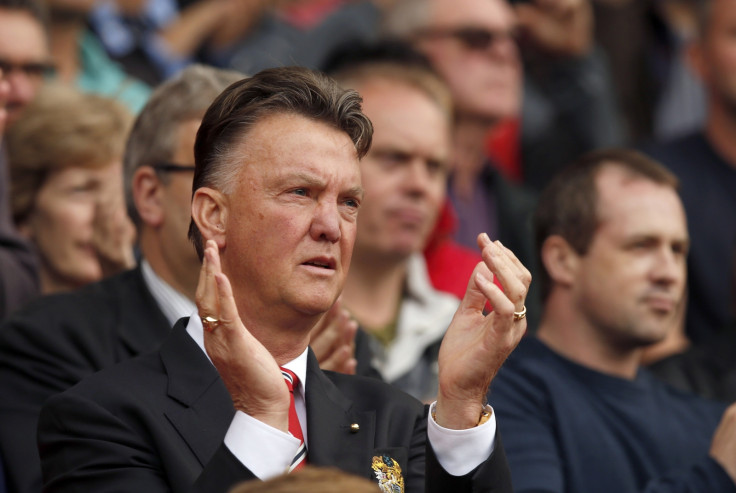 Manchester United manager Louis van Gaal has claimed his side have been defensively better than Chelsea this season – apart from the 5-3 defeat against Leicester City.
After only signing Luke Shaw and Marcos Rojo to cope with the summer departures of three key players in Patrice Evra, Rio Ferdinand and Nemanja Vidic, van Gaal has struggled to form a solid back-line so far this season.
With Jonny Evans, Phil Jones, Chris Smalling, Luke Shaw, Rafael and Marcos Rojo all suffering a number of injuries during the first part of the campaign, academy stars Paddy McNair and Tyler Blackett have made their breakthrough in the first-team - while Michael Carrick is ready to play as a centre-back following Rojo's latest set-back.
United have conceded 14 goals in the first 10 Premier League games of the season, but with five of them coming during the defeat at Leicester, the manager has claimed they have actually been more solid at the back than leaders Chelsea – who have conceded 10 goals in the same number of games.
"I don't agree with your opinion of the defence," van Gaal told reporters during the press conference ahead of the visit of Crystal Palace on Saturday.
"If you don't count the five goals at Leicester, we have been better than Chelsea I believe."
"That's not the problem, the balance is. That is why I have remodelled the structure of my team. Now I have to solve the problems of the injuries every week, that's another story."
Even though van Gaal's side have registered the club's worst start to a season since 1986/87, sitting 10th in the table, with just 13 points from 10 games, the manager believes they are showing signs of improvement.
"I have the experience that people have great belief in what we are doing now, in the way we are playing football. When I am in the streets I am surrounded by very positive things, and when I'm in a car from United, there are lots of positive people.
"I'm feeling lousy for everyone that we have 13 points from 10 games. When I want to select the same line-up, I cannot. It's the same every week."
Van Gaal is grateful for the support of both the fans and the board, and demands patience to get results.
"I feel for the fans and also the board because they have belief in me, my staff, and my players. 13 points from 10 matches, you are not doing well, but we are in a process.
"As I have said from the beginning, even when we won five games in the US, the process shall take more than one year. It shall take three years, I hope, though that is dependent on lots of things. But I think we will make it happen, that we will win a lot of matches."
© Copyright IBTimes 2023. All rights reserved.