Manchester United midfielder Michael Carrick insists that Jose Mourinho's pre-season training has not broken them yet and they are enjoying their first few days preparing for next season. The Red Devils have joined training one week ago and Carrick insists that he has gone into preparation without looking at this season as being any different from the rest despite the presence of the marquee manager.
Carrick signed a one year extension on his current contract and has been able to enjoy a break this summer unlike many players in the squad who were on international duty with their respective national teams. United are going into the upcoming season looking to get back into the Champions League, having ended last season in fifth spot, despite winning the FA Cup.
Mourinho has already stepped up preparations for the upcoming campaign, having signed the likes of Eric Bailly in defence, in addition to acquiring Henrikh Mkhitaryan and Zlatan Ibrahimovic to help up front, where they have been relatively unproductive under Louis van Gaal. Carrick added that most of the players are back in Carrington but the week-long training is yet to break them, despite talk of a heavy routine being prepared by the new manager.
"It's been very good," Michael explained to Manchester United's official website. "We came in last Wednesday and have done over a week with him now and it's been enjoyable. The sessions are very good, it hasn't broken us yet and hasn't been as hard as you might think!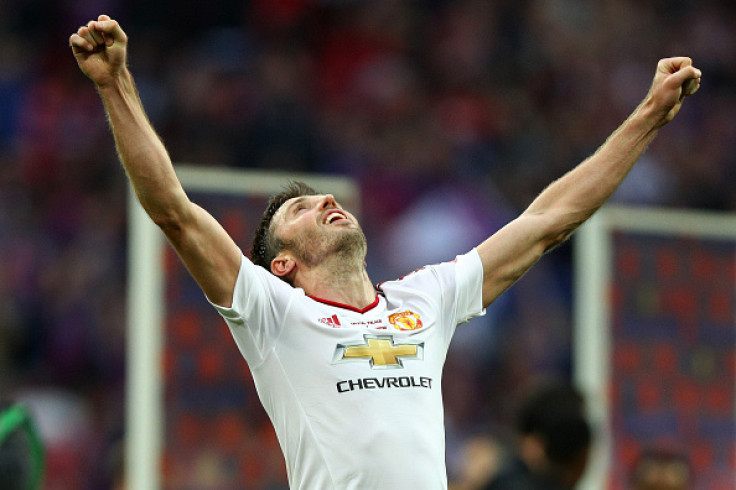 "There's been a lot of football and fun at the right times, and I think everyone's enjoying it. When you get a new manager, pre-season is always a little bit different because it's a new personality and new ways. But you approach the season as any other and you've got to prepare yourself to be ready for the battle. That's what the first few weeks of pre-season are for, to get that base of fitness and mentally prepare yourself for the year ahead."