Jose Mourinho might have the best poker face around when faced with questions regarding the transfer window, but it is hard to disagree with the Portuguese coach when he claims to be happy with his Manchester United squad. The Old Trafford club were the top flight's highest spenders in the summer, and any additions in January would surely only come after a significant injury.
The reality is Mourinho has a near clean bill of health heading into the New Year and merely has to raise the levels of his multi-million pound squad to ensure they finish in what must be regarded as the minimum requirement of the top four. Exits are almost inevitable, from a squad where Mourinho has made as many friends as enemies.
What they need
Eric Bailly was a relative unknown when he arrived in the Premier League, but there is little doubt he has outshone many of his new teammates this term – including the world's most expensive player Paul Pogba. The news then that Bailly will likely miss eight matches during the start of next season during his participation in the Africa Cup of Nations should strike fear into the heart of United fans.
Therefore, cover in a defence that has been much-changed, partly down to injury, might be required, while a replacement for Marcos Rojo is long overdue. With too much onus on Michael Carrick, United are crying out for a stand-in at the base of the midfield – but that may become Mourinho's priority in the summer rather than this month.
Who could join?
If reports Mourinho believes he needs another two transfer windows to build a squad he feels can regularly challenge for silverware are true, then perhaps January truly will be a trolley dash. Victor Lindelof is the name being heavily linked with a move to the club, with the player's agent confirming an offer, reportedly of £42m, has been submitted by an unnamed team and that talks with Benfica were underway.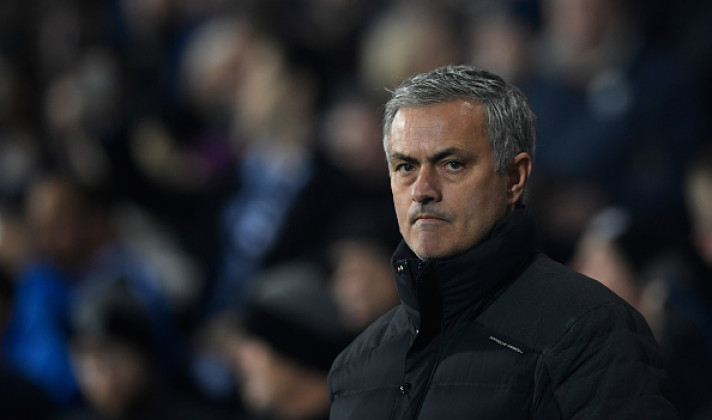 United's status in English football and spending last summer mean they are never far from the rumour mill, with a host of other names being linked with a high-profile switch to the north west. Atletico Madrid's Antoine Griezmann (The Sun), Antonio Rudiger (The Sun) of Roma and Everton midfielder Ross Barkley (The Express) have all been mentioned in relation to a move – but don't hold your breath on the deals going through.
Who could leave?
Morgan Schneiderlin has been told he can leave in January after seeing 11 minutes of action in the Premier League this season. West Bromwich Albion have submitted a bid for his services, but both Everton and Tottenham Hotspur have been linked with the Frenchman and represent far more attractive propositions.
Memphis Depay and Ashley Young appear almost certain to follow Schneiderlin out of the exit door at United, having also been sidelined during the start of the campaign. Everton have been linked with both players However Young could return to Watford, while Swansea, West Brom, Burnley and Hull are mentioned as a Depay destination.
What the manager has said
"What I can say is that I'm happy with the squad that I have, I would like my squad to be my squad until the end of the season and I'm not going to say to any player: 'You are going to leave, because I'm not happy', not at all," Mourinho said according to the club's official website. "I'm happy with the players I have, even with players that are not having many opportunities to play.
"From my point of view, I'm happy to keep everyone and everyone, at the end of the day, will have a chance, sometimes an unexpected one. Then, the chance is there, and you get it – like Jones. Phil had a chance unexpectedly; [Eric] Bailly out, [Chris] Smalling out, everyone out, and then comes the game against Swansea. Jones came in, and he's still there."