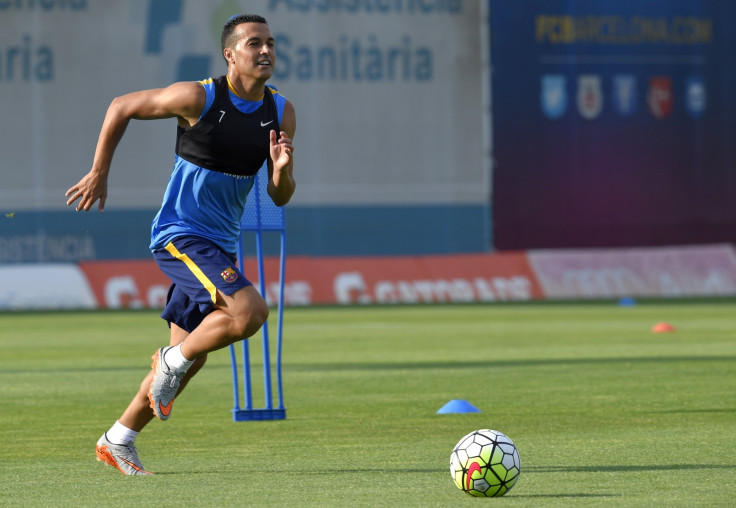 Former Liverpool star Javier Mascherano has hinted that Pedro Rodriguez's move to Manchester United will happen sooner rather than later, speaking with the Spanish media about his Barcelona teammate in the past tense.
The 27-year-old forward has been heavily linked with a move to Old Trafford in recent days after admitting his frustration at the lack of playing time at the Catalan side – with Lionel Messi, Neymar and Luis Suarez all ahead of him in Luis Enrique's pecking order.
Spanish newspaper Sport recently reported that his move to Old Trafford was a matter of time after the Premier League giants submitted a formal £19m ($29.6m) bid to secure his services – with Barcelona holding out for £21m.
Barcelona president Josep Maria Bartomeu later denied having received any offer for the winger, insisting the club wants him to stay.
But Mascherano failed to hide that his teammate could leave the leave the club after being asked about the situation by Spanish reporters in the mixed-zone following the pre-season game against Roma on 5 August.
Asked what Barcelona will miss if Pedro moves to United, Mascherano said : "Well, I wish he would stay but this is just a personal opinion.
"But if he leaves Barcelona have lost a player that has been very important in recent years, a good professional, a good kid, a professional who is always keen on giving his best, both on the pitch and outside.
"Obviously when someone like him leaves the club it is something we feel because it is not easy to find players with his humility and eagerness to improve after having won so much. I have a good relationship with him and I wish he would stay."
Meanwhile Barcelona's new secretary, Robert Fernandez, insisted that the club are convinced Pedro – as well as Adriano – will stay at the Camp Nou next season.
"I spoke with them in San Francisco, and I have the same feeling now as I did then. I believe that they are going to stay," Fernandez said, as quoted by Sport.
Nevertheless, the club new chief admitted that should a club meet his €30m release clause he may go.
"If someone wants to sign Pedro, they will have to activate his release clause. He has a clause of €30m. We are waiting to see if any team will decide to pay it. But we don't want him to go. If he goes, Barca lose a player who is capable of offering things both on and off the pitch. And this is very difficult."