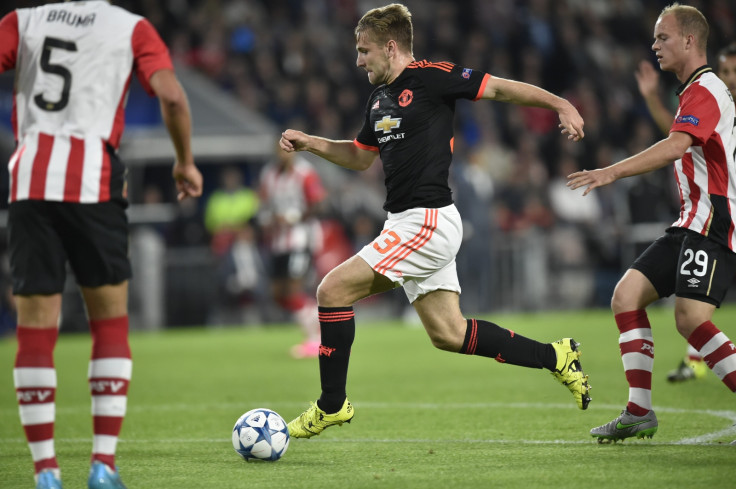 Manchester United left-back Luke Shaw thinks PSV Eindhoven's Hector Moreno was partially to blame for his horror injury last season. The 21-year-old defender suffered a double leg fracture in a tackle with the Mexican defender during a Champions League tie in Holland in September 2015.
At the time, Shaw accepted Moreno's apologies and considered the injury to be a freak accident. In retrospect, however, the United defender thinks Moreno committed a "really bad challenge".
"I'd run into their penalty area and I should have shot with my right foot but I wanted to come inside," Shaw recalled, according to the Guardian. "I wanted to be on my left foot. And then, obviously, the tackle. I don't even want to think about the tackle, to be honest.
"At the time I thought: 'Give him the benefit of the doubt, it wasn't actually a bad tackle.' But the more I've seen it since, the more I think: 'You know, that was actually a really bad challenge.'"
The United star admitted he feared for his career in the immediate aftermath of the injury, which caused some of his teammates to wince on the field. "I remember I said I didn't know if I was going to play again," said Shaw, who joined United in 2014. "I didn't properly think that, but it did go through my head a couple of times at the start.
"Now, I don't like looking at the video any more because I've probably watched it enough. But I can look at the pictures. Even now, I think: 'Oh my God.' I've shown a few of the lads. They don't like them either and I can remember, on the night, Memphis [Depay] turning his head away because he didn't want to look."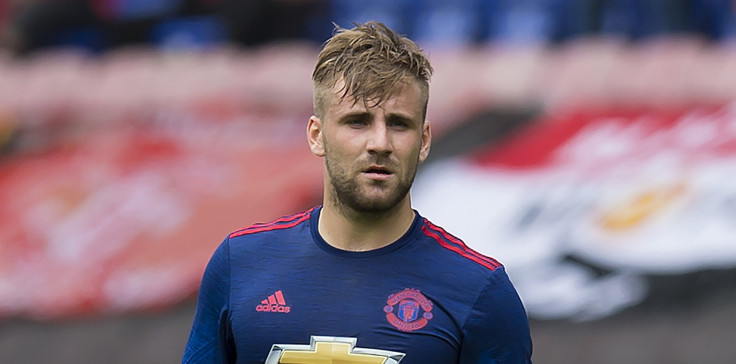 Shaw admits it was a long, gruelling process to get back to full fitness and revealed that even now, he still suffers from the occasional ache. "I'd heard other players talking about dark times when they were trying to get back from bad injuries. I didn't think I would be like that but, yeah, there were parts when I was thinking: 'I just don't want to be here any more'," he confessed.
"I could hardly walk for six months, never mind play football. I was limping for so long. I was walking with crutches – as in, properly walking – after about the first month because I thought it was much better to put my body weight on and build up the strength. But people have said I was still limping even after I came off the crutches.
"I still get aches. I don't go a day without feeling it. It's 100% better but it's normal, apparently, to feel it after such a bad injury. In the first three or four weeks when I started training outside it felt good, but then all of a sudden it started aching. It didn't hurt, but it was aching and aching and even before I went out I could feel it and I was thinking: 'F**k ... is it ever going to go away?'"