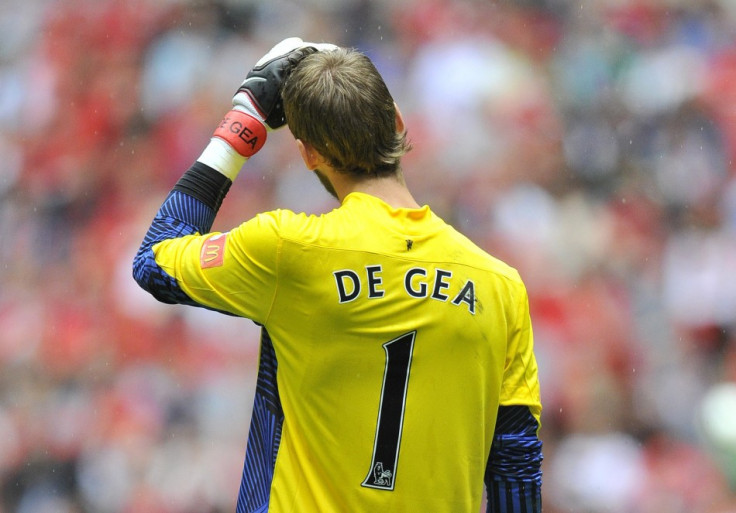 David De Gea has starred for the Spain Under 21 side as they moved closer to qualifying for the UEFA European Championships in 2013 with a fifth win in a row.
De Gea kept a clean sheet as Spain beat Switzerland 3-0, in a replay from the 2011 Under 21 Euro final, and the 21-year-old looks set to follow in Pepe Reina's footsteps to become a top goalkeeper in the Premier League and for the World Cup defending champions.
Reina recently lauded De Gea as the future of Spanish football, with the Liverpool keeper telling reporters after Manchester United played Liverpool in the Premier League: "He made a couple of fantastic saves - it shows the potential of Spanish goalkeepers and we are very proud there are now two Spanish lads playing for Liverpool and Manchester United.
"He will have poor performances, like all of us, but he will have a lot of good ones as well. It is about finding consistency, but he will do that because he is a talent."
And De Gea is clearly repaying the faith put in him by his senior keeper, continuing to improve for both United and Spain.
The Spanish national side have set the world on fire over the past three years, winning the senior European championship and the 2010 World Cup. And the Under 21 squad are showing just as much promise, taking out their own Euro prize this year, and aiming to back it up in 2013.
De Gea's growing experience at United is clearly lending a helping hand, with coach Luis Milla saying that players are still continuing to push for places even though the side are reigning champions in Europe.
"We were crowned European champions in the summer but the great thing is that good players are continuing to come through," he said after the match.
"We have to continue along this path - the process of qualifying remains on track."
De Gea will soon have his chance to shine alongside Reina, Iker Casillas and Victor Valdes for the senior side, though with the trio still relatively young for goalkeepers, at 29, 30 and 29 years old respectivel. The youngster may have to wait a few years before he is counted as the side's number one keeper.