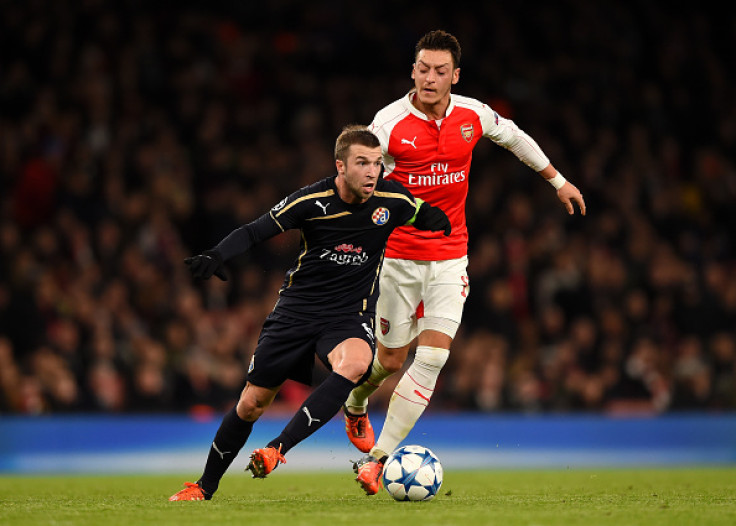 Manchester United legend Rio Ferdinand has labelled Mesut Ozil an 'artist' following yet another virtuoso display during Arsenal's 3-0 win over Dinamo Zagreb in the Champions League on Tuesday. The former Red Devils defender admitted that he enjoyed watching the German midfielder perform at the heart of the Gunners midfield.
The World Cup winner has come to the fore this season in terms of his performances and has consistently been one of Arsenal's best players this season. He is enjoying his role in his preferred number 10 position and has also built a strong partnership with Alexis Sanchez and Olivier Giroud. Ozil is the leading assists provider in the Premier League this season with 11 in 12 games, with the French striker the leading recipient of his pinpoint passes.
Arsene Wenger is delighted with the former Real Madrid midfielder's contributions, but has urged him to add goals to his game, of which he has just one in the league. Ozil himself has admitted that he is undertaking shooting drills to improve his goal tally and he has shown extra desire in recent games, to not only deliver the killer pass, but to also get on the end of things and find the back of the net. He proved it when he gave Arsenal the lead against Dinamo Zagreb on Tuesday night (24 November) with a diving header.
"He is someone that you love watching playing all the time. When you are watching a player like him, he is an artist with his left-foot." Ferdinand said, as quoted by the Mirror.
"He is always looking for a pass to open the door and pass the ball though and when it is going well, it is beautiful to watch," the Red Devils legend added.