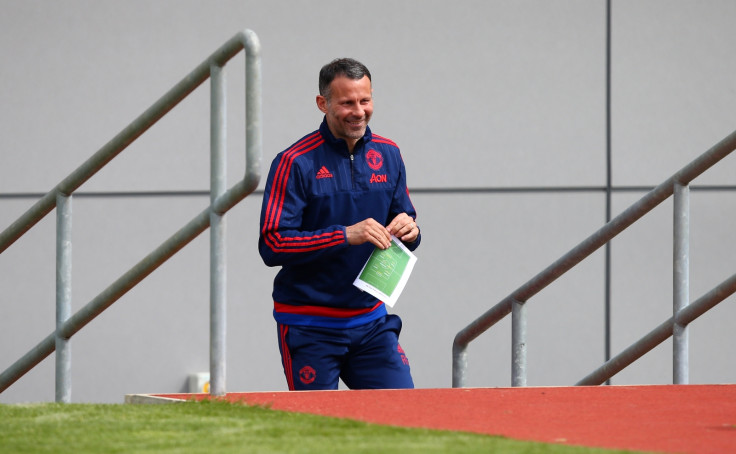 Manchester United legend Ryan Giggs is reportedly interested in the managerial job at Swansea City. The 42-year-old Welshman has been out of work since leaving Old Trafford over the summer, but is known to be keen to secure his first job in management.
Giggs has been linked with a number of vacant roles since he left his position as Louis van Gaal's assistant at United, and is unlikely to be the only candidate at Swansea, according to the BBC. Current Swans boss Francesco Guidolin has come under huge pressure in recent weeks, with the Welsh club having made a modest start to the campaign.
Giggs had initially harboured ambitions of replacing Van Gaal at United, but the role was ultimately handed to Jose Mourinho. During his introductory press conference at Old Trafford, Mourinho discussed Giggs' dream of becoming the United manager.
"I never run away from my responsibilities but I can say that it's not my responsibility that Ryan Giggs is not in the club," Mourinho explained of the United legend, according to Sky Sports. "The job that Ryan wanted to have was the one they have given to me. It's not my fault. He wanted to be manager of Manchester United.
"He could be whatever he wanted in the club; they wanted to give him any important job, but he made a decision. Ryan wants to be a manager. Like 16 years ago, when I decided myself that I wanted to be a manager. Ryan has made his decision."
Mourinho did, however, confirm he would be happy to have Giggs as part of his coaching staff in the future, should he wish to return to United. "Ryan has been honest and good luck [to him], and if he wants to come back one day when I am here then I will never stop him, and I will say 'yes' if the club asks my opinion," the Portuguese explained. "And if he comes back as a manager it will be something natural and a consequence of his success as a manager."
Giggs has passed all of his coaching badges and is eager to begin his managerial career. Swansea, meanwhile, have taken a meagre four points from five games this season, prompting speculation the Welsh club are currently considering a managerial change.