Manchester United boss Jose Mourinho has endured a turbulent start to life at Old Trafford – and things could potentially get even rockier in the coming days. Not only does his United side face a tricky-looking home fixture against defending Premier League champions Leicester City on Saturday (24 September), but Mourinho is certain to face some awkward questions about a series of claims made in a new book written by sports journalist Rob Beasley.
Over the years, Beasley has developed a particularly close working relationship with the now-United manager, which led to them exchanging numerous texts and emails concerning a host of different issues and incidents. The soon-to-be-published book, Jose Mourinho: Up Close and Personal – which is being serialised in the Daily Mail – gives a rare insight into Mourinho's attitude behind closed doors.
Here, IBTimes UK looks at some of the most interesting revelations to have emerged so far.
Mourinho on Arsene Wenger:
"Wenger had made a thinly-disguised dig about Mourinho deliberately playing down Chelsea's chances of being crowned champions because of a 'fear to fail'. It was too much for the ultra-competitive Mourinho to resist, so when he was asked about Wenger's comments he let fly.
"'You know, he is a specialist in failure. Eight years without a piece of silverware, that's failure. If I do that at Chelsea I leave London and I don't come back.'
Mourinho had carried out a cold-blooded assassination of his enemy in broad daylight. Inevitably it was too gory for some, who believed Jose's brutal honesty was too vicious and vindictive. Not to him it wasn't.
"A few days later he was still pumped up about it all, telling me: 'When Mr Wenger criticises CFC and Man United over the deal with Mata...I will find him one day outside a football pitch and I will break his face.'"
Mourinho on collapsing during Chelsea's summer tour in 2013:
"As I turned a corner in the team hotel, there, lying face down and stretched out on the floor, was Jose Mourinho. Chelsea doctor Eva Carneiro was attending to him along with Chelsea's player liaison officer, Gary Staker.
"I immediately strode down towards the prostrate Chelsea manager and called out: 'Wow, what a great story this is!' The look of shock on the faces of Carneiro and Staker was priceless, but then I heard the weak, muffled, hoarse voice of Mourinho saying: 'No, no story, no story. I'm fine.'"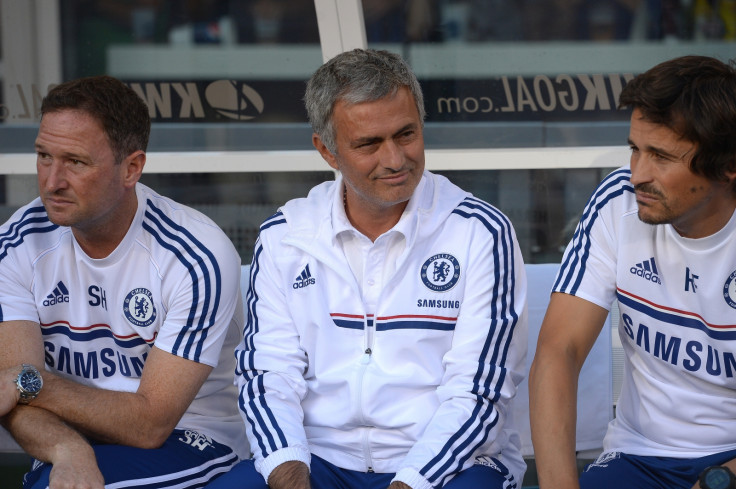 Beasley added: "The gist of his explanation was this: 'What you saw was nothing serious. I went all dizzy and fell to the floor as I was walking to my room but everything is OK. What's happened is a mix-up. I have been taking some pills for a bad back. Then on tour I've started losing my voice because I have been doing so much shouting and organising in training.
'I saw the doctor and was given some drugs to treat my throat. Unfortunately the pills for my back and the drugs for my throat have reacted to each other and made me disoriented. It has all been sorted out now and I'm fine.'"
On Mourinho trying to sign Wayne Rooney at Chelsea:
"Mourinho was ultra-confident of success by the time Chelsea arrived in the USA for pre-season at the end of July. It was clear that the Blues were now ready to go to £30m to sign Rooney, the magic figure they believed would seal the deal. Spirits were high.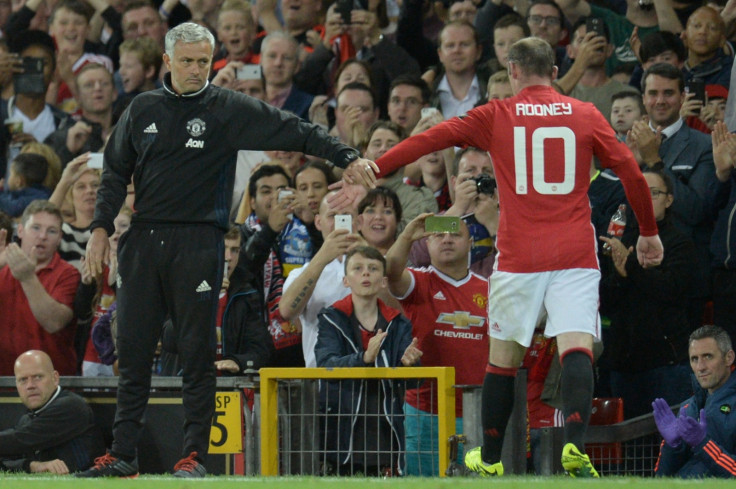 "I remember sitting in the lounge of the Mandarin Oriental Hotel in Washington DC having dinner with my son Joshua when Jose sauntered over. The next thing my 12-year-old lad knew, the Chelsea boss was pushing him along to squeeze into the chair with him.
"Jose's opening line was a corker: 'What do you think of us trying to sign the Fat Boy?' Josh was caught out for a second and didn't cotton on to the 'Fat Boy' joke at first. I started laughing and told him: 'He means Rooney — the Fat Boy is Rooney.' For all his joking, Jose was a huge fan of the United striker and desperately wanted to sign him up."
Mourinho on being overlooked for the Manager of the Month award:
"Jose Mourinho wants to be acknowledged as the best at any opportunity. Which is why, in December 2014, he was convinced there must have been a deliberate campaign against him over the Manager of the Month award.
"Mourinho had the hump because he'd missed out again and this time he decided to react. He asked: 'Do me a favour, try to (find out) who decides that s**t Manager of the Month.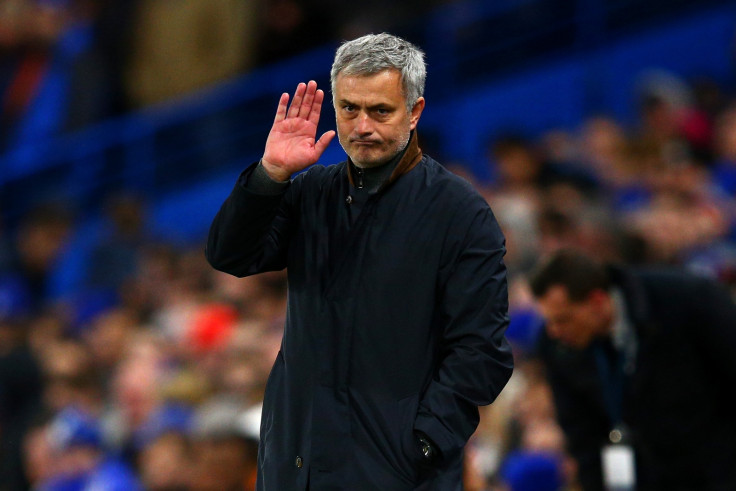 "'I don't care (about) that s**t but till the end of November I was, from day one to the last day, top of the league and zero defeats. (But) I didn't win in August, September, October or November!!!
"'The last one was (Alan) Pardew – lost in November against West Ham and I won all, including Liverpool away and drew at Sunderland. This isn't normal! I need to know who are the people? Four years in Premier League, two titles, two seconds and I won Manager of the Month twice eh, eh, eh?'!"