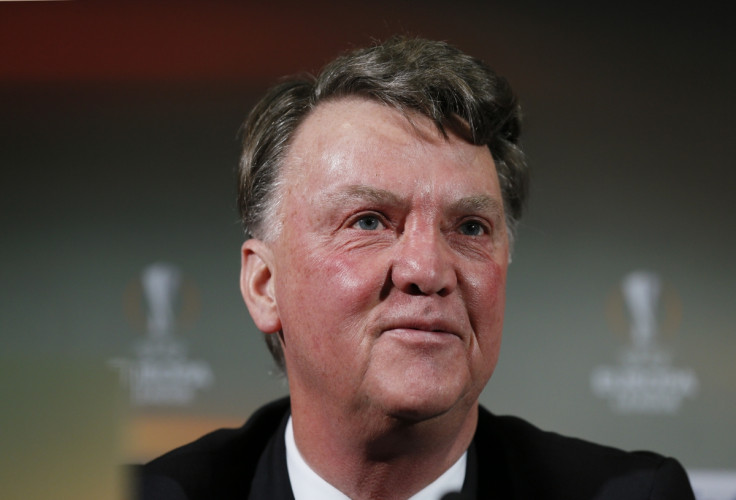 Louis van Gaal has slammed the media for speculating over his future at Manchester United ahead of their game against Arsenal at Old Trafford. The Dutchman has found the going tough in the last few games but has found his voice after the Red Devils scored eight goals in their last two, against Shrewsbury Town in the fifth round of the FA Cup and against Midtjylland in the Europa League.
Jose Mourinho has been heavily linked with a move to United, with speculation rife about the former Chelsea manager having already agreed terms to join in the summer. Mourinho was sacked from Chelsea after he failed to get the Blues out of the bottom half of the table despite winning the title with the same squad last season.
Van Gaal and Mourinho have known each other during their time at Barcelona and there is great mutual respect between the two. The United manager revealed that they talk to each other all the time but there has been no conversations regarding him taking over after his departure.
"He has said things a number of times with a lot of words, but he does not have to tell me anything — I find the whole thing ridiculous," Van Gaal told RTL7 about Mourinho, as quoted by Goal.
"No, I don't want United to do something either. I don't even want them to react to things which I read in the media or which are being created. We, the club and I, are not going to help the media right now by denying things. I think what is happening is an absolute scandal."
Van Gaal's side are currently in fifth spot, six points adrift of fourth placed City and need a win against Arsenal to get back into the mix for a Champions League spot. Their progression into the quarter finals of the Europa League has been dealt a major blow after being pitted against Liverpool in the round of 16. However, Van Gaal insists that he does not let the pressure get to the players and is always willing to take the blame for the issues at hand.
"Every day I am preventing the players from being under pressure because every arrow is shot at me, not one at the players. It is all aimed at me. In a bizarre way this situation with me has an advantage for the players. I can see that they are not being criticised — only me," he added.