Should Louis van Gaal and Manchester United part ways this summer, the Dutchman will hope his decision to turn to the club's youngsters will be his legacy at Old Trafford. Cameron Borthwick-Jackson, Timothy Fosu-Mensah and Marcus Rashford top the list of the talents given their first-team bow during his tenure and, on this season's basis, are the three most likely to have a promising future at the club.
A name notable by its absence from that list is Andreas Pereira. Handed his first-team debut against Tottenham Hotspur during the 2014-15 season, the gifted midfielder has been widely regarded as the most promising of United's hopefuls. But despite having long outgrown Under-21 football, the Belgian-born Brazilian remains firmly on the fringes of first team.
Pereira, 20, signed a new three-year contract with the club in May 2015, easing concerns the club were about to let another prodigy slip through the net. His latest comments suggest those fears could soon be reignited.
"He [van Gaal] told me to stay in Manchester because he would use me and that I would play," Pereira said. "I wanted to be loaned out in January in order to play more and to keep developing myself, but Van Gaal told me that he did not want me to be loaned out.
"I told him fine, and that if I could stay and play then I would. He did not let me leave. I took the decision and now I am training, doing my job and waiting for him to fulfil his word."
Pereira's claims are worrying. Last season's Under-21 player of the season played a total of 288 minutes before the turn of the year, including two full appearances in the club's ill-fated League Cup campaign.
From January onwards, his opportunities dried up, despite Van Gaal's alleged promise to the player. In all competitions, Pereira has featured for 53 minutes in total since then. And while United's top four and Europa League aspirations were still alive in that period, it is not as if there weren't opportunities to hand the midfielder more chances.
Cruising to a 3-0 win Stoke City on 2 February, Pereira came off the bench for two minutes at the end of the match. He managed to get 25 under his belt with his side in control against Shrewsbury in an FA Cup tie a few weeks later, but managed just the final four minutes of the 5-1 win over Midtjylland on 15 February. That was his last appearance of the season. In the season finale against Bournemouth, arguably the most pointless game of the campaign, he didn't even come off the bench. It was also the first time he made the match-day squad since February.
In lieu of a first-team shout, Pereira has frequently turned out for the Under-21s. And while his performances have lacked the spark of last season, his stats are impressive. In his 10 Under-21 Premier League starting appearances for Warren Joyce's side, he has scored five goals and provided three assists to help his side win their league. He added three more goals and another assist in his two appearances in the Manchester Senior Cup. The Brazil Under-20 international was already comfortably a level about those around him in that tier of football last season.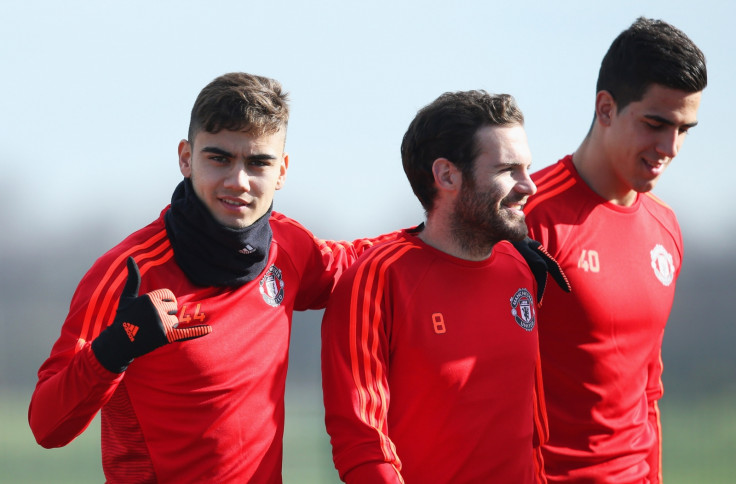 An Under-21 league match against Sunderland in late January offered some explanation for his lack of progress. Wide-ranging reports claimed Pereira and fellow first-team outcast Adnan Januzaj took part in a private duel to see who could score directly from corner kicks, antics that were reported to have incurred the wrath of van Gaal.
However that would not explain why Januzaj, whose output for the Under-21s has been far less impressive, returned to the first team at the end of the season, albeit for a three-minute cameo off the bench against West Ham United on 10 May.
As was the case at Ajax, Barcelona and Bayern Munich, Van Gaal has rightfully won plaudits for placing his faith in the young talent at his disposal. But it remains frustratingly unclear why the likes of James Wilson, Januzaj and, most crucially, Pereira have not been given their chance. It's all the more perplexing when you consider the three play in positions where United have looked so devoid of ideas this season.
For Pereira, he will have the chance to remedy this season's frustrations with Brazil at the 2016 Olympic Games in Rio. Perhaps, when he returns, the outlook will be different.