Manchester United: Louis van Gaal claims he earns a lot by delegating and doing nothing at Old Trafford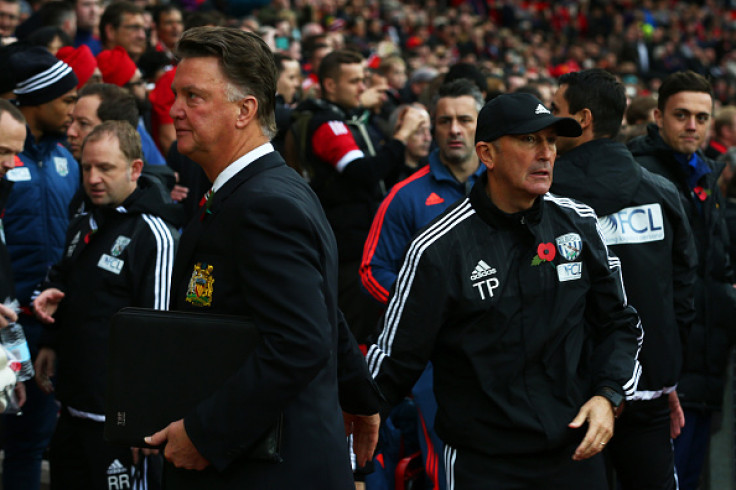 Manchester United manager Louis van Gaal claims he earns a lot by delegating and doing nothing at Old Trafford. The 64-year-old was appointed as the successor to David Moyes after the Red Devils endured a difficult spell under the guidance of the Scot during the 2013/14 season.
Moyes was sacked 10 months into his six-year contract as United finished seventh that campaign. The former Barcelona and Bayern Munich manager helped the 20-time English champions finish fourth last term, which saw them return to the Champions League after a year's absence.
United are fourth in the table this season with 24 points from 12 matches, two points behind league leaders Manchester City. Van Gaal claims he is an "innovator" and believes he has managed to change the way the game is played today.
"I don't do anything - nothing! I delegate. I delegate, and I earn a lot of money [Laughs]. Feedback is very important, of course. But I have to say that because when I don't say that then I'm arrogant!" Van Gaal told the Telegraph.
"I am also an innovator, and I have changed a lot in terms of preparing for games. I was the first coach who was with a notebook. Now everybody is with a notebook. I was the first coach who used video."
"I'm from a time where you [the manager] did everything. Now I'm the manager and I have a sports science department, I have a scouting department, I have a medical department, I have assistant managers, I have assistant coaches."
Van Gaal says he explains his philosophy during the press conferences. The United manager also stressed the game of football is more about a sport in the brain than about one played with legs.
"When you see my press conferences, I'm discussing a lot my philosophy. Sometimes, the media is not very proud of it. But, sometimes, they are firmly crazy for it because I explain a lot," the former Netherlands coach explained.
"It takes always a little bit of time to transfer the message. I'm training in the brain - a lot of things in the brain - because football is not a sport of legs, it is a sport of brain, and tactics. So, that takes a lot of time."
"All the players have to sustain that process and that's not easy. Praise is better than to be negative, it is true. But, sometimes, I'm sorry, you have to be negative also."
© Copyright IBTimes 2023. All rights reserved.