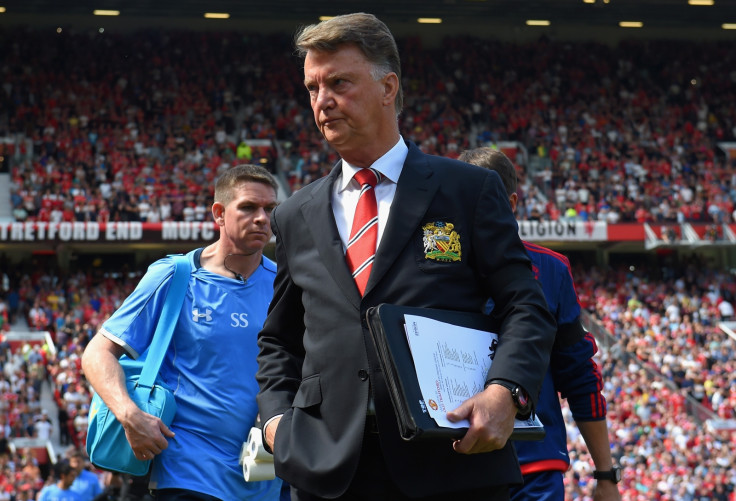 Louis van Gaal believes that Barcelona winger Pedro is the kind of player Manchester United need to sign in a bid to challenge for the title this season.
The Red Devils have been heavily linked with a move for the player, with the Mirror reporting that United are set to activate his £22m ($34m) release clause imminently this summer.
The winger scored the winner for Barcelona in a captivating contest against Sevilla in the European Super Cup, where the Europa Cup winners came back from being 4-1 down to level the game and take it to extra time.
Pedro came off the bench to score the game and claim Barcelona's first trophy of the season, coming on the back of a trebel win last season.
When quizzed if he wants to leave Barcelona, Pedro told the press that he is willing to stay but the situation surrounding his future is complicated and he would not mind taking up a challenge in Manchester for a different experience.
The winger has scored 99 goals in more than 300 appearances for the club during his stay in Barcelona and will be a brilliant addition to a United side to replace Angel Di Maria, who joined Paris Saint-Germain after only a year at Old Trafford.
When asked if the Barcelona man was the answer to their problems up top, Van Gaal replied, as quoted by Goal: "Pedro is a player like that... so write it!"
However, he refused to reveal any details over the completion of the deal and stated that it is a process which needs patience.
"You have to ask Pedro, not me. My answer is it's a process - a club, a player and we are there also. I don't mention anything to you until he has signed. Then I come to you and say 'Pedro is here'. But it's still not the case and we shall wait and see," the Dutchman added.