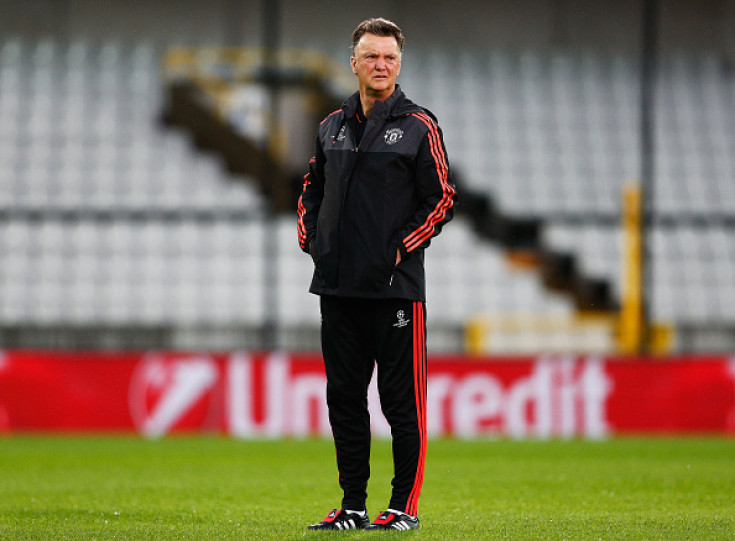 Manchester United manager Louis van Gaal may not have a positive opinion regarding Brazilian players, according to his former player Luico. He claims the Dutchman has a "preconceived notion" regarding his compatriot's lifestyle.
Rafael da Silva left Old Trafford and joined Lyon in the summer. The defender claimed the former Barcelona boss had a history of disliking Brazilian players. The right-back went on to reveal how a failed relationship with Van Gaal led to his United exit.
"There is a possibility that he may have a preconceived notion that all Brazilians like to party and drink," Lucio said while speaking exclusively to IBTimes UK. "But there are a lot of Brazilian professionals who are much disciplined, who train hard and play well and they do not do things like these. I think Van Gaal needs time to understand everybody. He may have this notion about Brazilians. Maybe he views all my countrymen as not disciplined."
The World Cup winner with Brazil is currently playing in the Indian Super League (ISL) outfit FC Goa and is their marquee player for this season. Lucio was at Bayern Munich when Van Gaal was appointed as the manager at the Allianz Arena in 2009 and trained under him for just days, before moving to Italy.
He left the Bundesliga outfit and joined Inter Milan, where Jose Mourinho was the manager. The centre-back admitted the current Chelsea boss is the best coach he has played under in his career.
In March 2011, the South American claimed Van Gaal forced him to leave Bayern. However, Lucio told IBTimes UK that he never had any issues with the Dutch manager and if he looks back at his career, leaving Bayern was one of the best things that has happened so far as he went on to win the treble in 2009/10 season with Inter.
"I have trained only for two days under Van Gaal and then I moved to Inter. I never had a problem with him and it is up to the coach to choose who he wants. After two days I had a face to face talk and there was no problem. Then I got my move to Inter Milan," the centre-back explained.
"I went to Inter and defeated Van Gaal's Bayern Munich in the final to win the Champions League. I am happy with the way it has gone for me. I was very fortunate that I went out and won the treble while playing under Mourinho."