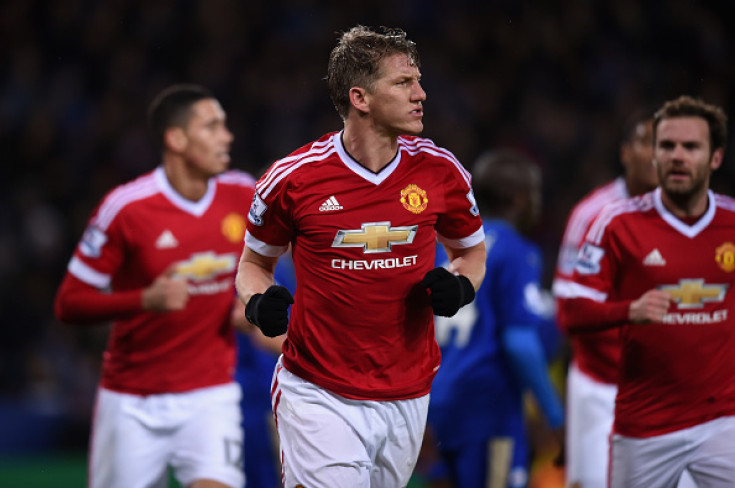 Manchester United manager Louis van Gaal has revealed his players did not train for two days before the Leicester City clash. The 20-time English champions were forced to settle for a 1-1 draw after Jamie Vardy's record 11th consecutive Premier League goal was cancelled by Bastian Schweinsteiger's header just before half time.
The Old Trafford club hosted PSV Eindhoven in the Champions League clash on 25 November, three days before the clash against the Foxes. The European fixture ended in a goalless draw as the 64-year-old manager rued his side's lack of ability to convert against the Dutch side.
Van Gaal suggested the data he received after the PSV tie forced him to not let his players train for the league game against Leicester. The former Barcelona and Bayern Munich manager revealed he was confident United could seal three points.
"We didn't win in such an important game but I have to say we have played against PSV Eindhoven and we gave everything," Van Gaal explained, as quoted by the Manchester Evening News.
"When you see the data against PSV they were the highest data physically of the whole season of Manchester United and nobody knows that. Then we cannot train. We didn't train Thursday and Friday. So I am proud of my players.
"My players are disappointed because we had the feeling we could win. That is difficult to cope with because we could have been first in the league and now we are not," he said.
United struggled to trouble Leicester's defenders from open play, which forced them to settle for a draw. Van Gaal admitted that he was "very disappointed" to walk away from the King Power Stadium with a point.
"I am very disappointed because I had a feeling we could have won this game and we didn't do that and we gave the goal away," the United manager said.
"We also gave away another chance and so we could have lost the game in spite of our dominance. When you want to be the champions at the end of the season and we want that, the players want that, the manager wants than and the fans wants that then you have to win this kind of game and we didn't do that so I am disappointed," he stressed.