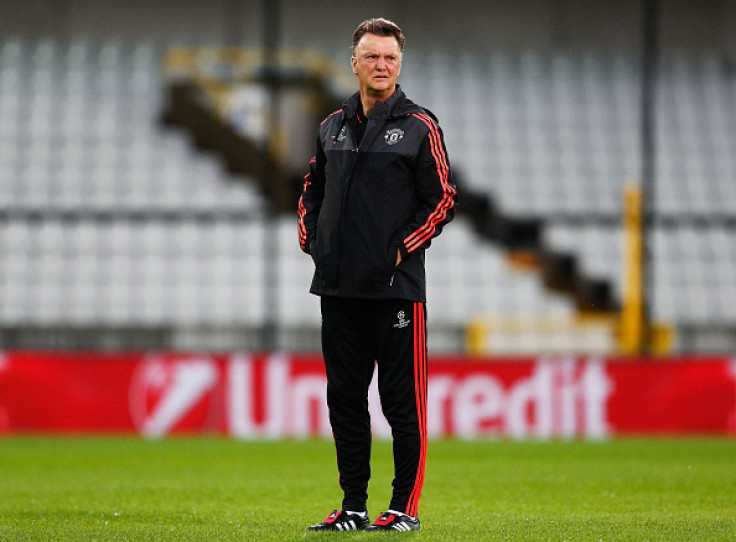 Louis van Gaal has revealed that he wants to add players with pace and creativity to his side in the upcoming transfer windows. The Red Devils signed Angel di Maria in 2014 but failed to get the best out of him and saw the Argentine make his way to Paris Saint-Germain this summer.
Van Gaal expressed his desire to replace Di Maria but has not been able to find the players to fill the void, with the options available being limited. The Red Devils were heavily linked with a move for Bayern Munich forward Thomas Muller but the move fell through after Bayern President Karl-Heinz Rummenigge refused to entertain offers for the 26-year-old.
Muller had come out in support of a transfer, stating that the high salaries offered in the Premier League were quite enticing, but went back on his words a few days later, saying that he does not have any intention of leaving the Bundesliga Champions. Van Gaal believes that both Manchester clubs are a lucrative destination for players wanting to forge a career elsewhere and made it clear on the type of players he will be pursuing in the corresponding windows.
"I have said we need speedy, creative players in attack. You have seen which players I have bought - but we need more," Van Gaal said, as quoted by Goal. "I think that all the players I want, want to come. So it is not a question of the players. It is a question of the clubs who are stopping them. I do know the players want to come to Manchester United. And I also think Manchester City. I don't think there is a difference [in size]. United and City are clubs players want to come to."
Meanwhile, the two clubs go head-to-head in the Manchester derby on Sunday, 25 October, where a win for either side will be a major boost in the race for the title. Two points separate the two clubs and anything but a loss will see the Citizens trump Arsenal and go back on top.