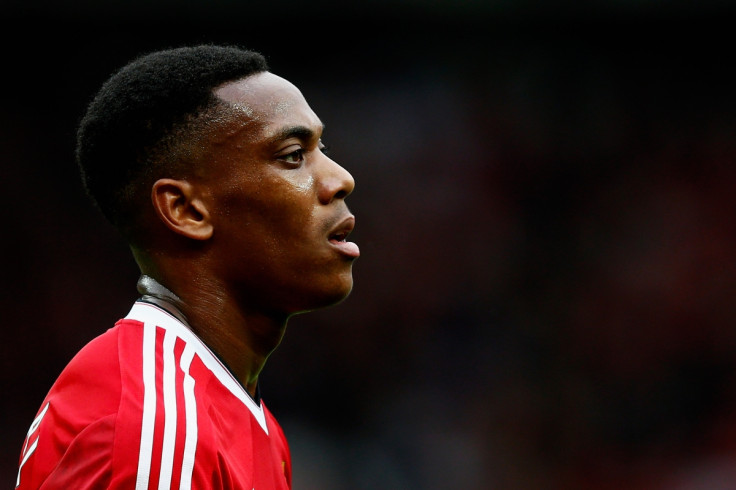 Manchester City had a chance to sign Manchester United's new star Anthony Martial when the striker was a 12-year-old, according to his former coach Mahamadou Niakate. The 19-year-old made a switch to Old Trafford from AS Monaco on the deadline day of the transfer window.
Louis van Gaal's side will host the local rivals in the Manchester derby on 25 October. The France international is likely to be included in the starting lineup when the Red Devils face City on Sunday.
Niakate was Martial's coach at French club Les Ulis. He was part of the club's academy before joining Lyon in 2009. Three years later he was promoted to Lyon's first team and after one season, he moved to Monaco.
"Anthony visited Manchester City at the age of 12. City were really interested in him. All the big clubs were really interested in him," Niakate told the BBC.
"Man City were the smartest and invited him to visit their facilities. I don't know why it never happened. But here we only found out about it afterwards. We learnt about it in the papers and we were all stunned.
"What's great about Anthony is that we didn't see any change in him. He went to visit the facilities in Manchester, came back and started training. No change. He didn't get a big head. He stayed the same and kept his feet on the ground. That's Anthony's strength."
Niakate and Aziz Benaaddane were both Martial's coaches at Les Ulis and the two worked with the striker from the age of six until 14. Benaaddane went on to reveal that if not for his father, the teenager would have been at City player.
"It was not only Manchester City - a lot of clubs came here to watch him. In France all the best clubs wanted Anthony Martial and he chose Lyon," Benaaddane explained.
"He went to Manchester City to see because they invited him, so of course the father said, 'Yes, we will have a look', just to see and compare England and France. And because Anthony was very, very young the father chose to stay in France. Anthony enjoyed his visit but he didn't tell anyone. No-one."
Since joining United, Martial has scored five goals in all competitions. In addition, he was named the Premier League's Player of the Month for September. The Frenchman will be hoping to continue his form when his side take on City at Old Trafford.