Manchester United: LVG admits Red Devils will only consider signing players they have scouted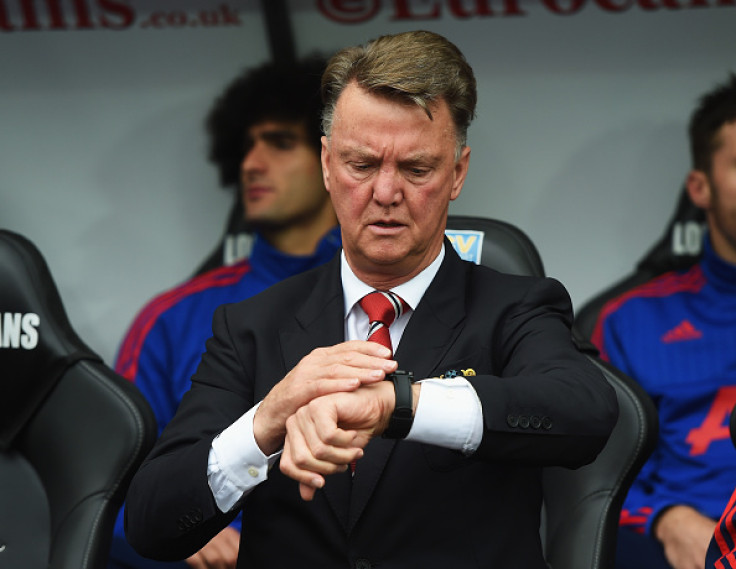 Check out all the deadline day action live as it happens here.

Manchester United manager Louis van Gaal has made it clear that he will not resort to panic buying in the last two days of the summer transfer window, which shuts on Tuesday, 1 September. The Dutchman has indicated that they will not sign players they have not scouted in the past.
The reaction followed the Red Devils' loss to Swansea City on Sunday, 30 August, which was Van Gaal's third straight loss to the south Wales team since he took over last season. He said the club had targeted certain players much ahead of time, ruling out the possibility of a surprise last-minute signing.
"No, it doesn't have any effect," he told Sky Sports, as quoted on United's official site. "When you are scouting players, you already know in advance more than a month or two months which ones you can buy or not. It's not that we are in a panic at the last moment. When you see the game, we were the dominant team but you have to score more and not concede the goals."
"You can never speak as a club as Manchester United that you are satisfied because that depends on the process. But, certainly, we shall not buy at the end of the transfer period a player that we haven't scouted before."
"We know in advance what is happening and what is not happening. It's not an issue. We have to keep on and, in January, the window is open. It is a process and I cannot change the process. It is not only dependent on the player but the club. It is a lot of things that you cannot force," he explained.
David de Gea's fate
Van Gaal refused to be drawn into a debate regarding the future destination of David de Gea, who continues to be linked with Real Madrid. According to the Daily Mail, the Spanish capital club are planning a last-ditch attempt by offering Keylor Navas as part of a deal.
The manager has left the Spanish international stopper out of the first-team squad, citing a lack of focus due to the ongoing speculation. Van Gaal has made it clear that De Gea will be considered for selection only after 1 September.
The former Barcelona and Bayern Munich manager has stuck with summer signing Sergio Romero, despite the manager having reservations about the Argentine's capability to handle the rigours of the Premier League.
"You have to wait and see until Manchester United make announcements or the club or the player is going to makes announcements. Otherwise, he [De Gea] stays. I think we have coped [with the situation] by signing Sergio Romero, that's what we have done at the club to settle it down. I think we have done it well," Van Gaal concluded.
© Copyright IBTimes 2023. All rights reserved.