Manchester United manager Jose Mourinho is a cut above Manchester City counterpart Pep Guardiola as he wins more trophies than the Spaniard, West Brom manager Alan Pardew has opined.
Guardiola's City extended their winning run in the Premier League to 16 matches – an English top-flight record – by beating Tottenham 4-1 on 16 December, with Mourinho's United 14 points adrift of their rivals, albeit with a game in hand.
The Red Devils were outclassed by City as they lost 2-1 at Old Trafford in the first Manchester derby of the season last weekend, but Pardew said he preferred Mourinho to Guardiola due to his knack for winning trophies.
United won the Europa League and the League Cup under Mourinho last season, while Guardiola ended his first season at City empty-handed.
"Jose and myself would love to win a game 4-0 playing flamboyant football," Pardew was quoted as saying by Sky Sports.
"You can't do that, you just have to find a way to win sometimes. That's the thing he does better than anyone else, including Pep. He wins more trophies."
Mourinho has come under criticism from United fans and pundits alike for playing defensive football against stronger opponents, but Pardew said the criticism was misguided.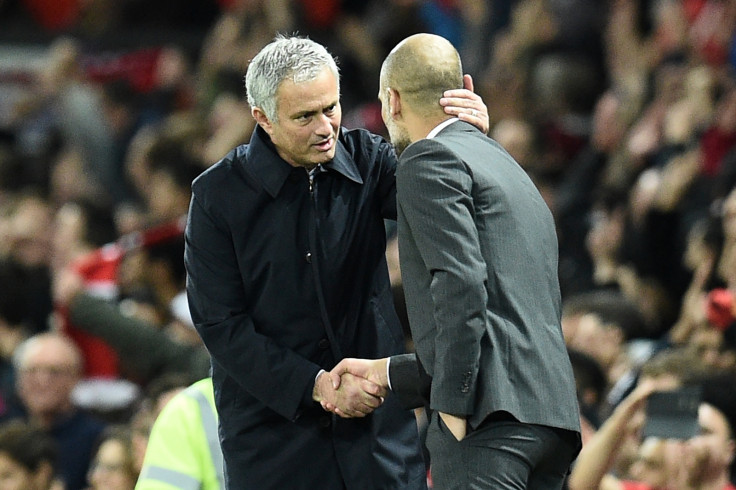 "You get to the Community Shield by winning the Premier League or FA Cup. Then that's another trophy. I don't understand why people don't think it's a trophy. His targets and what he does are about winning. Simple as that," he said.
"As managers of course, particularly if you're manager of Manchester United, you're going to get criticised. [Former United boss] Sir Alex Ferguson got criticised and went through periods where fans were baying for him.
"It comes with the territory and Jose's strong enough and big enough to win trophies, which I'm sure he's going to do."
Marcos Rojo and Marouane Fellaini are both likely to feature for United against West Brom after recovering from knocks, while midfielder Paul Pogba is still suspended.