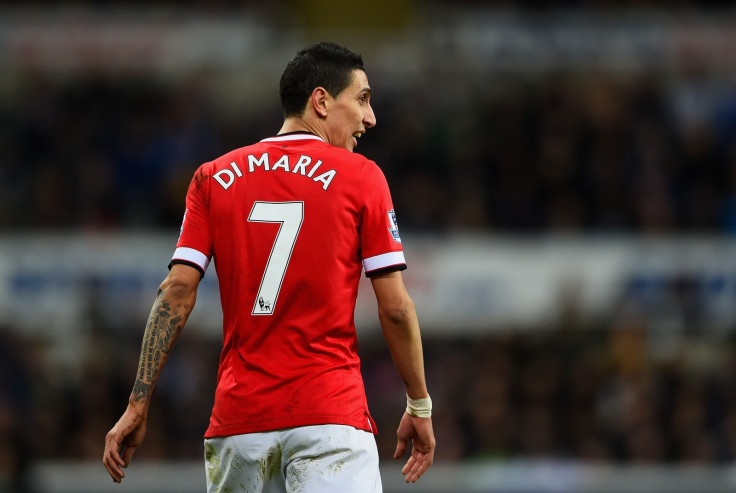 Manchester United defender Marcos Rojo has hinted that compatriot Angel Di Maria will remain at Old Trafford beyond the summer.
The Argentine winger has been strongly linked with a move away from the club after failing to live up to expectations following his record breaking transfer from Real Madrid in the summer.
Di Maria gave a flying start to his career at United with three goals and three assists in his first six games, but trailed off for the rest of the season where he managed just one goal in the Premier League since October last year.
He lost his place in the team as a result of his poor performances with Ashley young moving ahead of him in the pecking order, and the Englishman kept his place in the team until the end of the campaign.
This led to reports suggesting that United would allow Di Maria to leave in the summer, if the player wished, with Paris Saint-Germain said to be leading the race for his signature.
However, Rojo, who is currently with the Argentina national team preparing for the Copa America along with Di Maria, has hinted that the two have been taking English classes together and are looking forward to learning more of the language in the coming months.
"I'm taking some English classes with Di Maria," the Argentine defender is quoted as saying by Mancehster Evening News.
"Although to be honest, I have to say we laugh more than learn in those classes sometimes. But we are both really interested to learn more of the language here."
"I have adapted quickly to life in the Premier League and I love it," Rojo added.
The former Sporting Lisbon star also praised the Red Devils boss and believes that he will go to the Copa America a better player after learning a lot from the Dutchman over the course of the 2014/15 campaign.
"He has a lot of experience and is a great coach, I have learned a lot from him."
"Sometimes he is very demanding but as you know most coaches are like that. The good thing about him is that he is always looking forward and is very honest," Rojo explained.