Borussia Dortmund centre-back Mats Hummels has hinted that he would be prepared to leave the German champions if the right offer was made.
The 23-year-old has emerged as one of the finest defenders in Europe after starring for Dortmund and becoming a regular starter for Germany.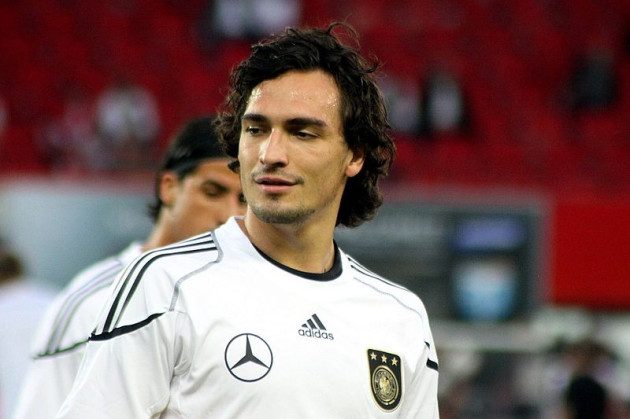 His performances at Euro 2012 further highlighted his talent and he was linked with a move to Manchester United after Sir Alex Ferguson made a visit to watch Dortmund in the DFB-Pokal Cup final.
Dortmund eventually sold Shinja Kagawa to Manchester United while Hunnels signed a new five year deal. However, he has suggested that while he is happy at the club he would consider leaving if the right offer came along.
"One day I will say that I am keen on a transfer," Hummels told German newspaper BILD. "To play football in a new country would be flattering. I already had offers and one enquiry from these offers was really one of interest for me.
"But I told myself that the time is not right for such a move. There was a reason behind my recent contract extension. When you are a Borussia Dortmund player then you do not move to all clubs.
"In the Bundesliga it would just be about Bayern Munich, but this club has no shortage in my position. In Europe there are just about four to five clubs that would really interest me."
Manchester United have faced some defensive difficulties this season as Ferguson has had to deal with the loss of numerous players due to injuries. Phil Jones, Chris Smalling and Nemanja Vidic are all sidelined through injury, while Jonny Evans missed the start of the campaign and has only recently returned to full fitness.
With injuries playing a major role there may be a time when Ferguson looks to strengthen his defensive options and Hummels could once again become a genuine target.
With 22 caps already to his name for Germany, Hummels is an established international who has already won two German league titles since leaving Bayern Munich in 2008.