Discussions have started between Manchester United and Michael Carrick over extending the veteran midfielder's contract beyond the summer, according to reports.
Citing sources close to Carrick, ESPN claimed that United are ready to offer the 35-year-old a one-year extension after he convinced manager Jose Mourinho that he can still contribute at the top level.
Carrick was on the fringes of the United squad at the start of the season but has featured regularly the first-team in recent weeks. He played 65 minutes of the club's 1-1 draw with Everton at Old Trafford on 4 April.
Mourinho has limited options in midfield following the departures of Morgan Scheneiderlin and Bastian Schweinsteiger – to Everton and Chicago Fire, respectively – earlier this year.
ESPN said Carrick is keen on continuing his career at United next season and that he could eventually retire at the club.
The England midfielder is due to get a testimonial from United for his services to the club in the summer.
Carrick was signed by legendary United manager Sir Alex Ferguson as a replacement for Roy Keane from Tottenham for £18.6m ($23.2m) in the summer of 2006.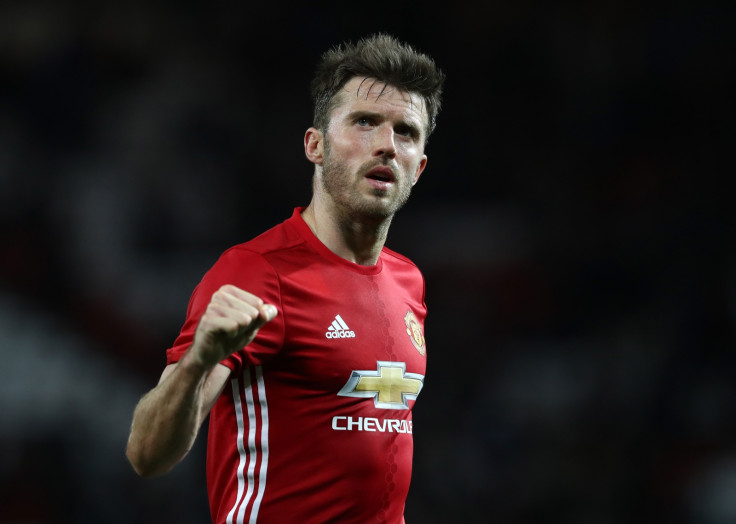 The 35-year-old has made more than 400 appearances for the Red Devils, winning five league titles, one European Cup and one FA Cup.
Carrick defended United's home form after the Everton match, saying the team's performances deserved better results.
The Red Devils are on a 20-game unbeaten run in the Premier League, but have drawn six out of their last nine league matches.
"We just can't find a way to find that first goal and to break teams down and make it easier for us," Carrick told MUTV.
"Obviously, it's something you look at and you try to improve on and it's not just an easy thing you can try and just switch on. I'm sure we'll get there. I'm sure we'll improve.
"Generally, the performances have been very good at home. You can't give up on anything and results can go funny ways sometimes," the former Spurs midfielder added.