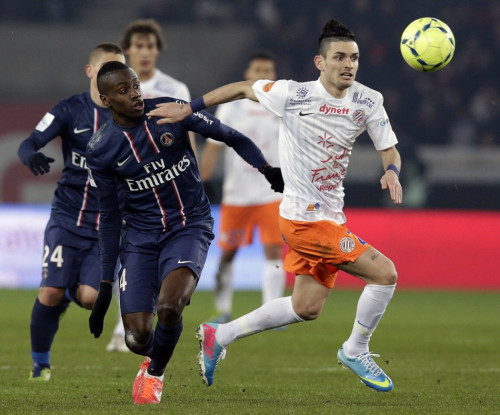 Manchester United midfield target Remy Cabella will complete his transfer to Newcastle United in the ongoing transfer window after Montpellier star's father confirmed that the midfielder will join the Tyneside club in January.
The 23-year-old has been a transfer target for the Premier League champions after the French club's former manager Jean Fernandez had earlier admitted that can leave the Ligue 1 side in the mid-season transfer window for a fee of €18m.
However, Newcastle are set to beat David Moyes' side in signing Cabella in January as the Magpies set to further strengthen the squad in the current transfer window. Their hope has been given further boost after his father Hector Cabella admitted that the midfielder will make a move to St James' Park.
"Yes we are negotiating for Rémy - and yes he will join Newcastle this winter," the Daily Mail quoted Cabella's father as saying.
Meanwhile, Cabella has expressed his desire of making a switch to the Premier League earlier this month and admitted that a move to Newcastle could still be on the cards. The French midfielder also stressed that he is keen on making a move away from his current employers in January.
"Newcastle? Well, we realise that at some point we must leave. I think I'm capable of it. England interests me, there are good clubs out there. If Montpellier reaches an agreement with an English club that suits me, I'll be happy," Cabella explained.
"I think this is my last season with the club and I do not want to leave Montpellier in Ligue 2. This is my last year and I hope to finish in style. If a proposal comes, it is up to the two clubs to discuss and I will think in terms of that."
"For the moment, in my head, I'm 100 per cent Montpellier. I am not aware of what is happening, I am dedicated to playing and that is the most important. I love England but also Spain, Italy and Germany," Montpellier midfielder stressed.
Cabella has scored six goals and managed three assists in 20 Ligue 1 appearances.