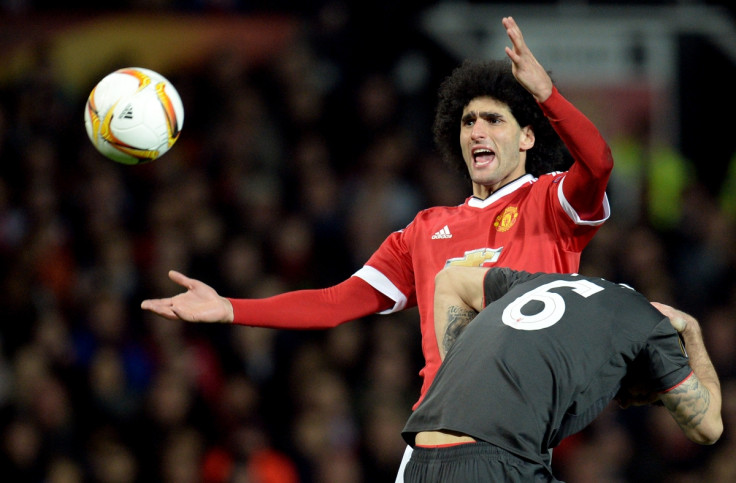 Manchester United midfielder Marouane Felliani has refuted accusations he is a "dirty player" after elbowing incidents against Liverpool. The 28-old-old Belgian appeared to elbow Liverpool's Emre Can in the first leg of their Europa League tie and he was booked in the second leg after catching Dejan Lovren in the head.
Felliani has since faced accusations that he is overly aggressive on the field. But the midfielder, who has been sent off twice since joining United in 2013, told the BBC: "I am not like that."
The United player insisted he has never intended to strike another player with an elbow, although he admitted to using his physicality to his advantage. He said that players need to be physical in order to thrive in English football.
"I don't want to elbow someone, I just defend myself. I am physical. I like to win my challenge. That's English football as well, but I am not a dirty player," the United star explained.
Felliani is set to play for United in their eagerly awaited derby match against Manchester City at the Etihad Stadium tomorrow afternoon (20 March). The Red Devils are looking for a victory to keep their hopes of finishing in the top four alive.