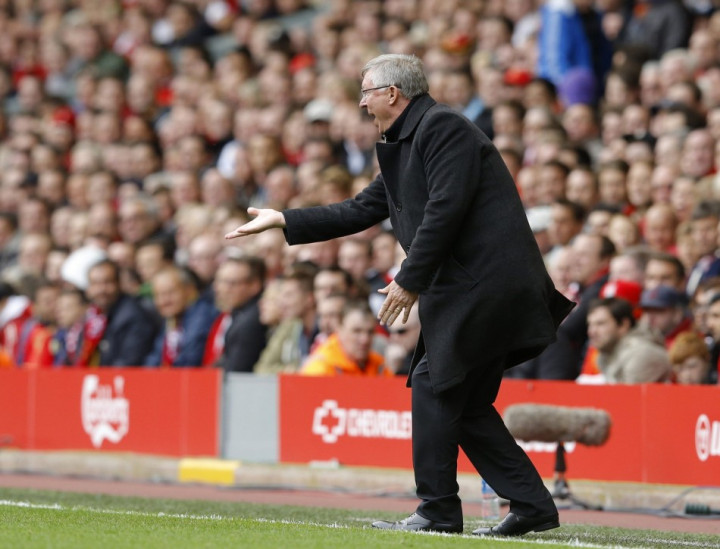 Sir Alex Ferguson feels Manchester United's win over Liverpool at Anfield will be a turning point for the club.
A goal from Rafael da Silva and a Robin van Persie penalty helped the Red Devils come from behind to beat Liverpool 2-1, after Steven Gerrard had given the home side the lead early in the second half. The win marked United's first triumph at Anfield in five years.
Ferguson's side have had some poor recent results at Merseyside and the Scot says the much-awaited victory has been a massive achievement for his team, who are looking to regain the Premier League title.
"Over the last four years we have allowed the (Anfield) crowd to get at us a little bit. They gave fantastic support to their team and they dominated. We played better in the second half but it was against 10 men and Paul Scholes, Michael Carrick and Ryan Giggs' experience got us through. We haven't played well here for the past four years and we can do better but at least we got a result. It is a turning point for us," Sky Sports quoted Ferguson as saying.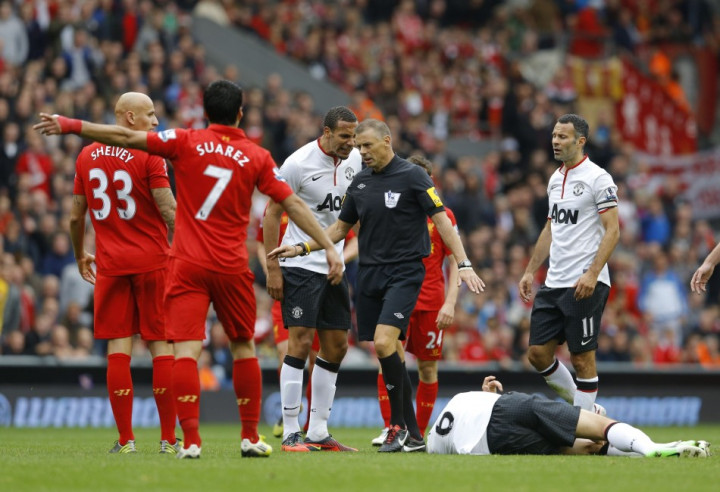 The Red Devils boss also insisted Liverpool midfielder Jonjo Shelvey deserved to be sent off for his sliding challenge on United defender Jonny Evans. The 20 year old was shown a straight red by referee Mark Halsey, towards the end of the first half, reducing the hosts to 10 men for the remainder of the game.
"I think it's a clear sending off, I've absolutely no doubts about it. I've seen the replay. It was reckless. Jonny Evans, who has dived in, went for the ball and got the ball, no question about that, but Shelvey was nowhere near getting the ball and could have given Jonny Evans a real bad injury. He was very lucky, actually," Goal.com quoted Ferguson.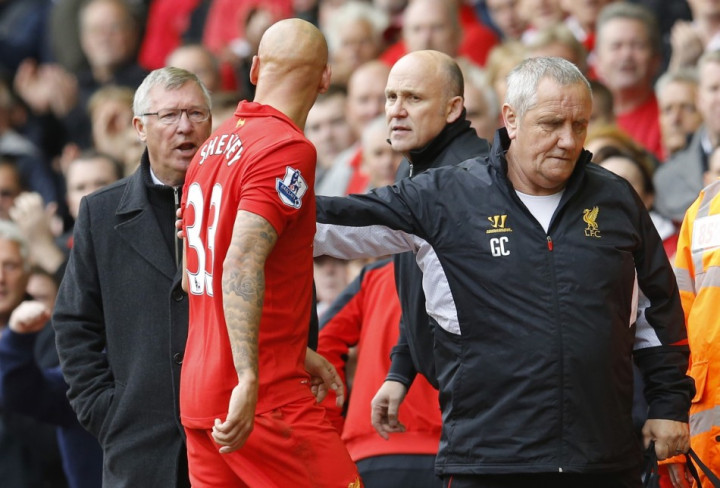 "He [Shelvey] came and blamed me. Why not? Why look at himself in the mirror? Just blame someone else. I think the boy's young and when he looks at it again he'll realise the stupidity of it. He may apologise, he may not," the Scot added.
The 20 year old Shelvey later apologised to his club's fans and Ferguson but maintained he stood by his tackle and was disapponinted with the Scot.