Sir Alex Ferguson believes Manchester United can reach the target of 100 goals this season if they continue at the present rate of scoring. The Red Devils alreay have 26 goals in 10 games this season, with as many as 15 different players finding the back of the net.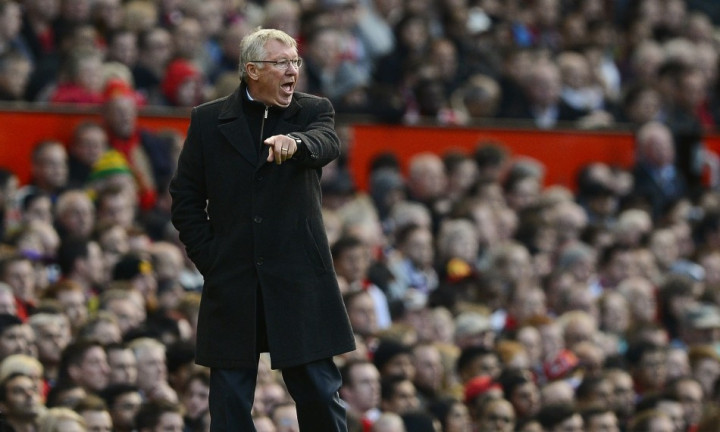 Chelsea became the first team to break the century barrier in the Premier League, scoring 103 goals during 2009/10 season when they were crowned Premier League champions under Carlo Ancelotti. United's best was in 1999/00, when they scored 97 goals... and the Scot would like to reach the three-figure milestone this season.
"It would be nice to think we could do that. That season in 2000, when we were one goal short of 100 in the league [actually three], the last game was at Villa Park - we had the opportunity but didn't quite make it," Ferguson explained, adding, "The satisfying thing for me is the goals around the team. Fifteen different scorers [in all competitions] is quite healthy. It's getting ridiculous now because Evans and Evra have scored two - they've doubled their tally in their careers. But we will take them from anyone. As long as the strikers are scoring and we winning matches."
The club's leading goal scorer is former Arsenal skipper Robin van Persie, who made a summer move to Old Trafford for £24m, and has made an instant impact with 11 goals in 14 games this season [eight in 10 league games]. However, despite the statistic and comments from the Dutchman's striking partner, England international Wayne Rooney, the Scot is insistent the club are not reliant on the 29 year old Dutchman.
"I don't think it's been a problem in the past. Wayne had 30-odd goals last year and the way young Chicharito has started this season I'm certain he'll get to 20 goals plus," the Scot explained, also adding that he would like to see Rooney improve when taking penalties.
The former Everton man missed from the spot in the league game against Arsenal last weekend (eventually the Red Devils did win, 2-1) but made up for it with a penalty in the 1-3 away win at Braga, in a midweek Champions League game.
"Wayne has to accept he has to have a better strike rate with his penalties. The one thing about Rooney is that it wouldn't matter if it was a World Cup final or a Rumbelows Cup first-round game against an amateur team, he would still want to score," Ferguson added.