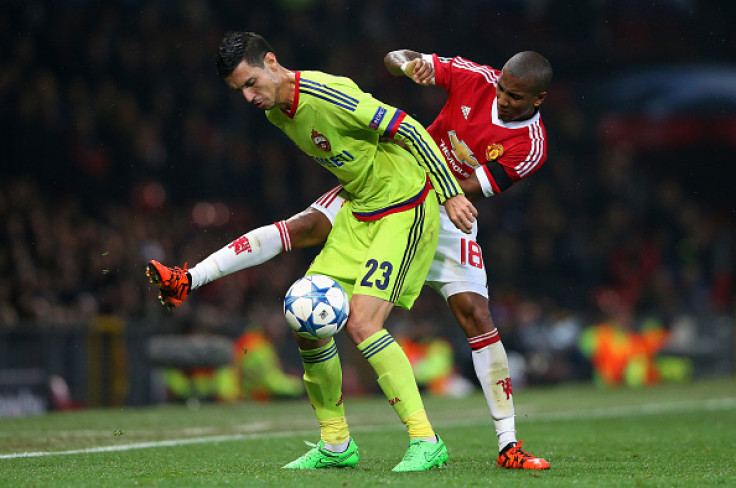 Paul Scholes has put the boot into Ashley Young after the England international tried to win a penalty against CSKA Moscow by resorting to a dive. The winger collided with Georgy Schennikov inside the penalty box and implored the referee for a spot-kick but to no avail..
Young has previously been cautioned and Scholes, who has won multiple titles with the Red Devils, insists that it is an embarrassing trait that the winger has to get rid of. United dragged themselves over the line against Moscow as Wayne Rooney ended the Red Devils' 400-minute run without a goal in all competitions with a header in the final quarter of the game.
However, Young's attempt to con the referee has left a bad taste in the mouth and Scholes believes that the 30-year-old needs to work on his game. "Ashley needs to stop doing this," Scholes told BT Sport, as quoted by Goal. "He knows himself he needs to stop doing this but it's just a habit, he can't get rid of it. It's so obvious and just needs to get it out of his game. It is embarrassing and he needs to get rid of it. Ashley knows that. He's a really good player and he doesn't need to resort to these tactics but I think it's something ingrained in him."
United's win takes them to seven points in the group, one point above PSV Eindoven and Wolfsburg, who are playing hard for a place in the knockout stages and each having to play Moscow in their ensuing fixtures. Their next game against Eindoven is a must win affair, given they have to travel to Wolfsburg in their last game. They are currently placed third in the Bundesliga and it will prove a tricky outing.