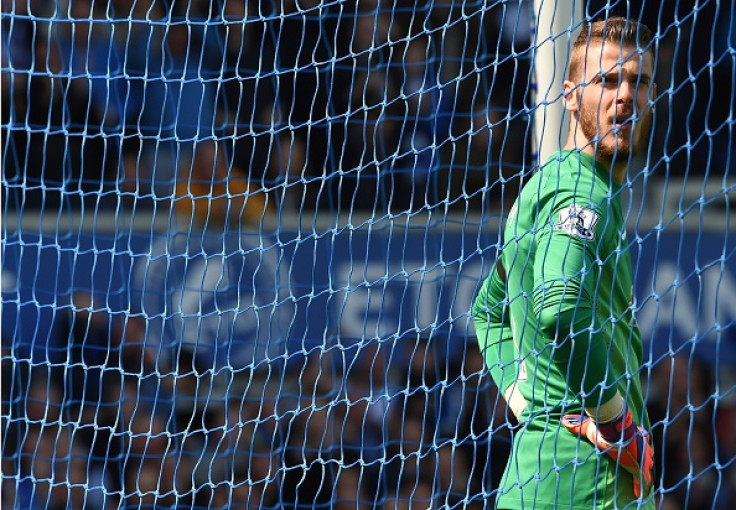 Manchester United legend Peter Schmeichel has criticised the handling of the David de Gea transfer saga, and called on the club to come to a speedy conclusion, while suggesting a suitable replacement for the Spaniard.
The Spanish international 'keeper has been linked with a move to Real Madrid throughout the summer, and according to Spanish daily ABC, the 10-time European champions have given the Red Devils an ultimatum and a final take-it-or-leave-it offer, which is said to be in the region of €25m (£17.6m, $27.4m) plus €5m in performance bonuses.
Louis van Gaal has admitted that the situation has affected the entire team, and even dropped De Gea from the squad for their opening Premier League encounter against Tottenham citing a lack of focus.
The Dutchman has reportedly told the club to sanction the move, according to AS, while BBC Sport reports that the club are now confident of holding on to the former Atletico Madrid star for another year, when he will be available on a free transfer.
Schmeichel believes the player and the interested club should have sorted out the issue much earlier and not let it drag on during the season.
The former goalkeeper, who served the club for eight successful years, is keen for De Gea to stay, but believes that if a player wants to leave, the club should respect his wishes and move on.
"If the player is not happy, his agent, himself and the club that want him should have sorted this a long time ago. It's sad that it's dragged into the season," Schmeichel told talkSPORT, according to The Guardian.
"I'd really like De Gea to stay. Two years running he's been player of the year. You don't let players like that go but if he wants to go, let him go and let Manchester United move on," he added.
The 51-year-old has also advised his former club to sign Hugo Lloris over Jasper Cillessen, who according to the Daily Telegraph, is the Dutch manager's preferred choice to replace the Spaniard.
"If De Gea goes I would love Lloris to come to Manchester United. He has exactly the style of play and he is proven in the Premier League," Schmeichel explained.