Signing Evaluation
For United, the signings are most certainly not over, with Sir Alex Ferguson very publicly looking for a big name striker by the name of Robin van Persie to add to his books. The signings of Nick Powell and Shinji Kagawa for a combined £20 million haven't exactly been the big rush of cash seen last summer when Ashley Young, David de Gea and Phil Jones made moves to the club, but this is partly because of the stalling of the RVP deal and the failed move for Brazilian starlet Lucas Moura, who made a last minute move to PSG after all the contracts were drawn up at Old Trafford.
Ferguson is in desperate need of more midfielders, though in van Persie he clearly sees a player who can challenge Manchester City's rampant goal difference that won them the title last season. If he can get the prolific striker on board, and a playmaker who is able to create depth when the likes of Paul Scholes and Ryan Giggs tire, United may well be in with a shot at the big time again.
Pre-Season Form
United travelled across three continents as they looked to build interest around the globe. First stop was South Africa, where the side had mixed results, followed by China, in which they struggled in front of goal to win 1-0. Then to Oslo to play Valerenga, and in Sweden they faced Barcelona, where they lost on penalties. Hannover saw the scoring finally open up, with the Red Devils taking a 4-3 win, with Javier Hernandez, Wayne Rooney, Shinji Kagawa and Luis Nani all finding the back of the net.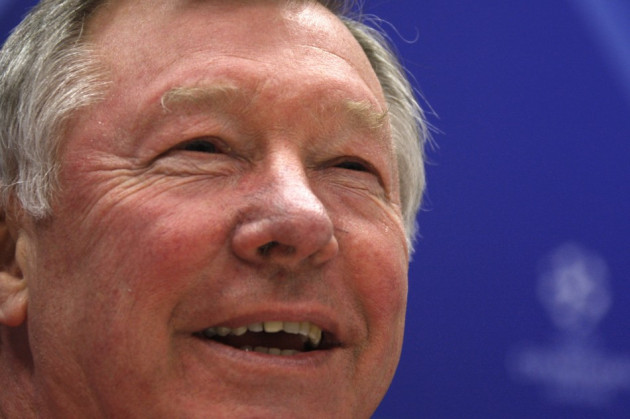 Reasons They'll Be Successful
With Wayne Rooney, Ferguson has always had a striker he can count on to seal the win when needed. Paul Scholes showed last season just how relevant he still is to the team's success, while Javier Hernandez may be able to produce some more of his amazing first season-form if he can stay injury free. Same goes for Tom Cleverley, and as Danny Welbeck is still coming into his own, competition for an up-front spot will be tough even without van Persie. United's biggest problem last season was arguably the instability of their young goalkeeper - David De Gea's mistakes over the new year against Newcastle and Blackburn effectively cost them the title - but he was looking much more stable as the season wore on and could be the difference with the support of Anders Lindegaard as United challenge City once more.
Why They Won't Be Successful
As a team that have for the last few years technically been rebuilding, United never looked close to catching City when the clubs played one another in the league last season. Should Ferguson fail in his van Persie chase, he'll be left with a group of strikers who couldn't challenge the depth of Sergio Aguero, an in-form Carlos Tevez, Mario Balotelli and Eden Dzeko's talents last season. Defensively mistakes were rife, and whether they will improve remains to be seen; and Ferguson hasn't signed any players who are established in the midfield to make a decent transition from the aging Scholes and Giggs to the younger, less experienced starlets.
Expectations
Ferguson has admitted he doesn't have many years of managerial energy left, and the manager will be keen to leave a 25-year-plus legacy that includes defeating the upcoming sides of Newcastle, Blackburn, Liverpool, Chelsea, Arsenal and now City as well. First in the league this time around will be an insistence, and after a disastrous Champions League last season, Ferguson will be desperate to get that extra Cup in the cabinet and close in on the Reds' record of five victories.
Predictions
2nd, with Champions League final in tow after Sir Alex Ferguson goes all out to prove his side are a top European club.