Manchester United and Real Madrid are both interested in signing Tottenham midfielder Dele Alli over the course of the next few transfer windows. However, the player, along with Harry Kane, have both signed long term contracts at the club in the beginning of the season and are committed to staying in Tottenham for the foreseeable future.
The Daily Mail reports that Tottenham are in no mood not to let the star go to another club. Real have successfully poached the likes of Gareth Bale and Luka Modric from Tottenham in the last few seasons but will be unable to launch a bid in January owing to a transfer ban.
Meanwhile, United are going through a good run of form and Jose Mourinho's side have picked up six wins on the bounce after a disappointing start to the campaign. The former Chelsea manager is looking to strengthen his squad to lead his side to the levels of performance as they were used to under Sir Alex Ferguson. However, his plans may have to wait till the summer, with clubs unlikely to part with their best players in the January transfer window.
Alli scored a brace for Spurs as they defeated Chelsea 2-0 at White Hart Lane, in a bid to get their title charge back on track. Manager Mauricio Pochettino, speaking before the game, heralded Alli as one of the brightest sparks in the England system and expects him to continue his current form, which has seen him score seven goals in his last four games.
"He is a player with a lot of aggression in attack, ruthless and determined when he goes forward, which makes him extra dangerous," Pochettino said, as quoted by ESPN.
"He understands the play very well and is a master at attacking spaces, he's mentally strong and has confidence in himself. He is the most important player to emerge in English football in recent years.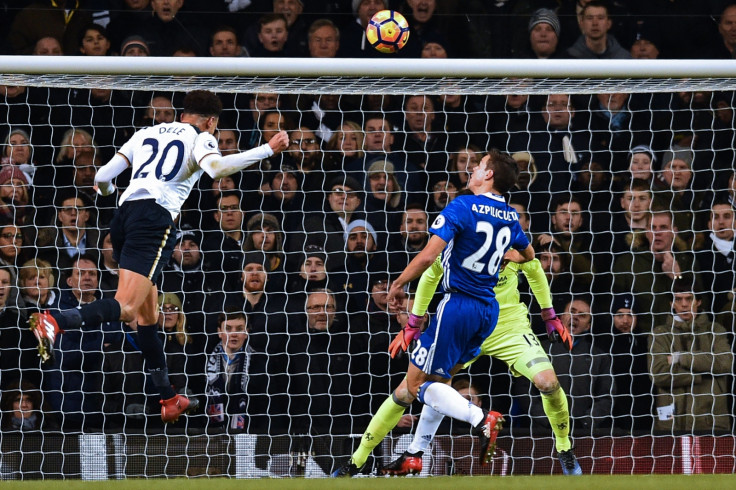 "In the four years we have been in this country, we have had the huge luck to work with young players. First at Southampton, with Adam Lallana, Luke Shaw, Nathaniel Clyne and Calum Chambers, and now with Tottenham.