Tottenham Hotspur manager Mauricio Pochettino admits he'd love to have Chelsea striker Diego Costa
Spurs boss says every side would love to have the Spaniard despite being hated by rivals.
Tottenham Hotspur manager Mauricio Pochettino has lavished praise on Premier League top scorer Diego Costa ahead of his side encounter with Chelsea on Wednesday (4 January). The Argentinian boss says that the Spaniard is a player hated by their rivals but every side in the word would love to have him in their ranks.
Costa recently admitted that he tried to return to Atletico Madrid during the summer transfer window after failing to adapt to the London life, being under huge scrutiny last season for his bad- boy behaviour and his recurrent injury problems.
However, the Spaniard eventually remained at Chelsea and has since managed to turn around the situation to lead Antonio Conte's new side to the top of the Premier League following an impressive start to the campaign, scoring 14 goals and providing five assists in his first 18 appearances.
The former Atletico Madrid star has also has managed to stay out of trouble during this time even though he picked up four yellow cards in the first six Premier League games of the campaign – receiving only one more since then.
The Spaniard continued his good form during the 4-2 victory over Stoke City on 31 December by scoring one goal, and Pochettino admits it will be a big challenge for Tottenham to stop him on Wednesday night.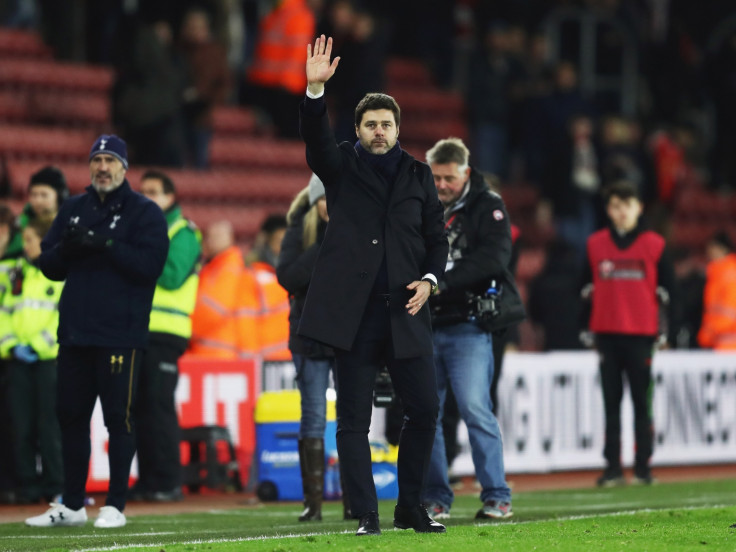 "Diego Costa is a player who you hate when you face him but you love when he is your teammate. He is super competitive, with character and never likes to lose. He is proud and that is what makes him to have that ability to improve every day," Pochettino said during an interview with Spanish news agency EFE.
"He transmits to his teammates the culture of winning, of not being satisfied, of always looking for more. He makes the rest better every day and he is someone anyone would want to have in his team."
© Copyright IBTimes 2023. All rights reserved.