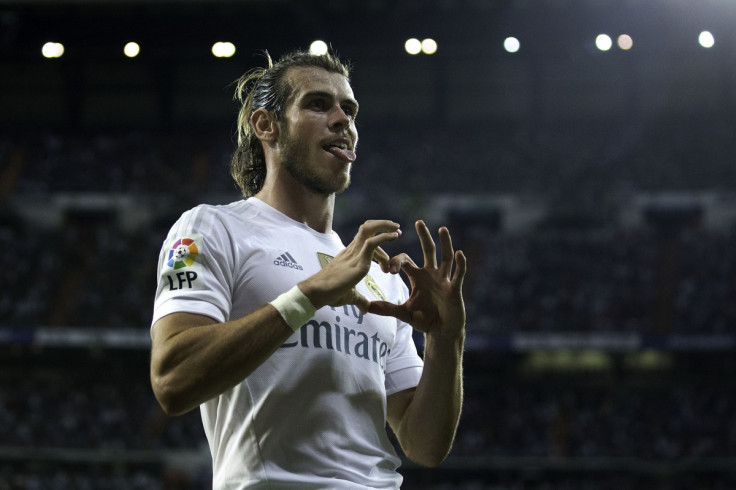 Gareth Bale has no intention of leaving Real Madrid for Manchester United and could see out the rest of his career in Spain, according to the Welshman's agent Jonathan Barnett.
Bale's future in the Spanish capital came under scrutiny almost weekly last season during an underwhelming second campaign in La Liga. Having missed out on signing the Wales international during David Moyes's tenure in charge, United have been relentlessly linked with moves to bring the forward back to the Premier League.
Louis van Gaal was handed £100m ($153m) to bring the ex-Tottenham Hotspur hero to Old Trafford, according to the Daily Telegraph, while Real Madrid president Florentino Perez recently confirmed in an interview with Cadena Ser that United did express their interest in signing the player.
Bale's agent Barnett has frequently batted away talk of his client making a move, telling IBTimes UK in August his client is still "very happy" at Real. Speaking to Sky Sports News HQ, he reiterated that position, but added the Premier League may have already seen the last of the player.
"Gareth is at the biggest club in the world and he's going to be the biggest player in the world," Barnett said. "I never discuss who has [been in touch] and what [was offered], but it has never been. Real Madrid have made it very clear that he is, or will be, their main player and that's the way it's going to stay.
"The next few years are going to be very exciting for him. I don't think he will play anywhere else, but you never know. Certainly I don't think he will come back to England to play. At the moment he is very happy. He wants to win the Ballon d'Or and with Real Madrid he has got a great chance."