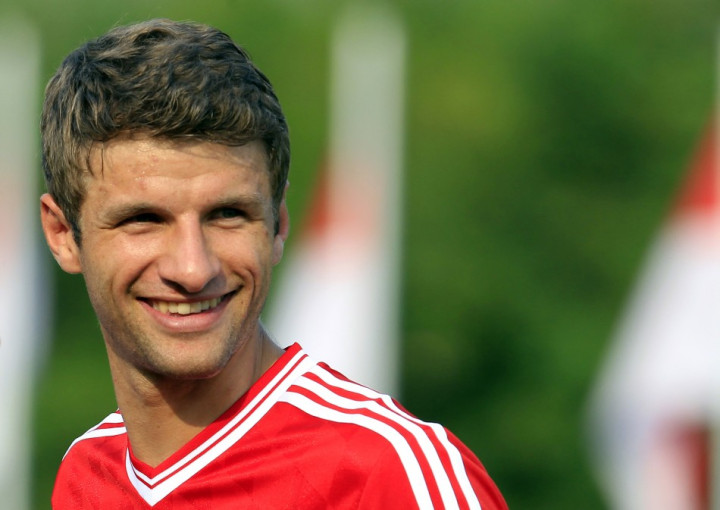 Manchester United have received a big boost in their pursuit of Thomas Muller after the Bayern Munich forward suggested he would countenance a move away from Bavaria this summer.
The German international is frustrated with his lack of regular time under Pep Guardiola and recent reports claimed that Louis van Gaal has earmarked him as one of Manchester United's main summer targets.
Van Gaal gave Muller his first opportunity at Bayern as a 19-year-old when he managed the Bavarians from 2009 to 2011. Muller recently revealed having a "relationship [with van Gaal] that goes a little beyond the normal relationship between coaches and players", and according to sources in Germany he is likely to reunite with his former boss at Old Trafford.
Now the German forward has even admitted that he is considering his future, though he refuses to confirm whether United will be an option.
"I have reached the point where I want to know if I am an essential component of the Bayern Munich first XI for the new season and if the club has plans for me over the coming years," Muller was quoted as saying by Sky Sports.
"That's why I will be out to have a meeting.
"I am not the type of guy that says, 'Alright, I have played a good part and will keep my mouth shut and everyone else is able to do with me whatever he wants", he added.
"As a Munich boy your test at Bayern Munich is always a bit tougher, but we [those players graduated from the youth academy] are the grassroots of this club!"
Muller is upset with Guariola after the former Barcelona manager opted to leave him on the bench against Real Madrid and Manchester United in the latter stages of the Champions League, while he had to settle for cameo appearances off the bench against Arsenal in the first knock out round.