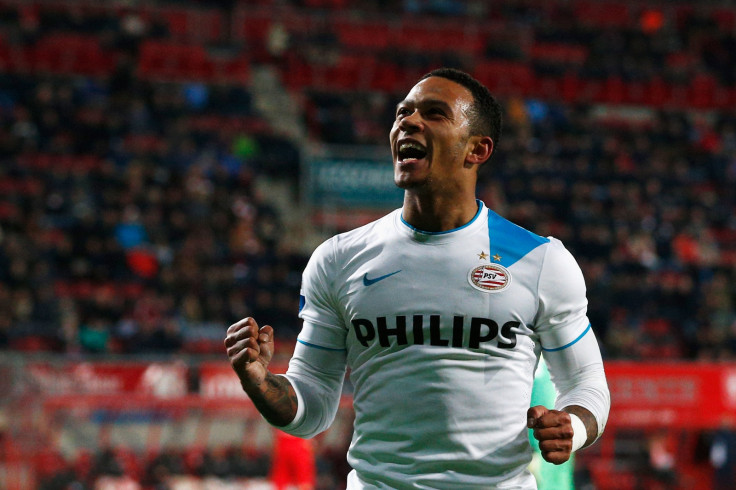 Manchester United's summer signing Memphis Depay has been heavily criticised by Southampton manager Ronald Koeman and master scout Henk Grim for his attitude.
The Saints manager revealed that he is not impressed by Dutch youngsters, who are more individualistic than players from other countries, which hinders them from building on their talent.
The manager also disclosed that he was preparing a move for the player last summer but Depay wanted to stay in PSV for one more year, before Manchester United moved for him. He talked about United's financial position, who were in the position to spend big money on the likes of Radamel Falcao and Angel di Maria, without playing them regularly.
Southampton have progressed heavily this season under Koeman, finishing seventh in the league and are likely to invest further in the squad to push for a Champions league spot.
"If you pay millions for Di Maria who hardly plays, if you pay a fortune in wages and rent fee for [on-loan] Radamel Falcao who NEVER plays, than £25m($40m) is not a lot of money for them," Koeman said, as quoted by the Mirror.
"He won't play every game. I have learnt, while I am here in England, that Dutch players can't make the jump to the top of the Premier League easily. And young players can't play 38 games anyway.
"And I see another lack of quality with the Dutch kids, that I have also noticed with other young stars in the Premier League: they don't communicate! They behave like ­individuals. Stuck to their smartphones," he added.
Meanwhile, Grim carried his own assessment of the player, stating that his overall rating went down owing to his bad attitude on the pitch, slandering players and people in the crowd, which leaves a poor taste behind.
He has been watching Depay since the U-16 level and while he was never found wanting for talent, he did not come across as someone who would integrate well with the team.
"I watched the young Memphis Depay often enough. I was doing scouting work on him when he was playing in the Under-16 side for PSV Eindhoven, and there was this game against FC Twente," Grim said.
"I always work with a list of five specific qualities: skills, tactics, physique, attitude, personality. I did not get any higher with my average ratings than 5.6 out of 10.
"And you know what brought the rating down most of all? The rating for his ­personality. It is only because of the fact that I could not go any lower than zero out of 10, ­otherwise I would have rated him well below that.
"It was absolutely disgusting, the foul language that boy used towards his fellow players and towards people in the crowd," he concluded.