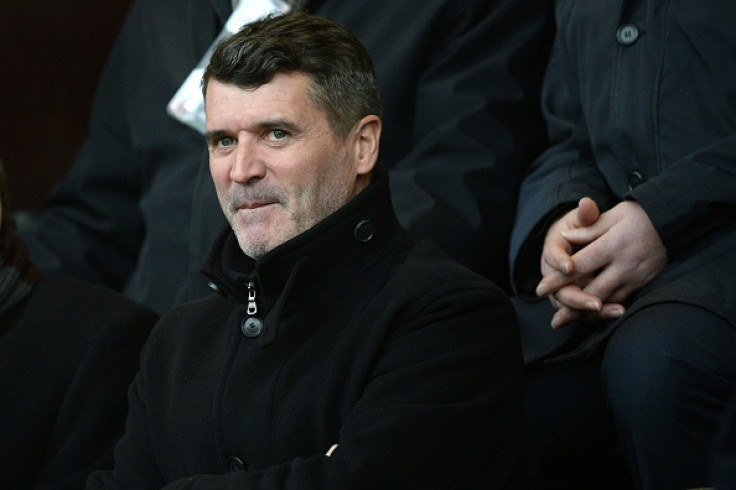 Former Manchester United midfielder Roy Keane believes the Red Devils's summer recruitment policy is to blame for their poor results over the course of the campaign. United crashed out of contention for a place in the last 16 of the Champions League with a loss to Wolfsburg.
Louis van Gaal has come under fire and blamed for his failure to inspire the players to put in a solid performance on the night. The result was in stark contrast to that of the other Premier League clubs Arsenal and Chelsea, who both needed a win to move into the next round.
The Gunners got the job done by annihilating Olympiacos 3-0 in Greece, while Chelsea redeemed themselves with a 2-0 victory over Jose Mourinho's former club Porto.
Keane believes the players currently at Old Trafford lack real quality needed to take the decisive step in the league and in Europe, something that the management has to look at in the upcoming transfer window.
"Man United have a lot good players, but I don't think they're good enough for Man United. They lack real quality. If you look at the recruitment they've thrown real money at it, but there's no special players at the moment. With Man United there's always one or two special players who produce," Keane told ITV, as quoted by the Mirror.
The former midfielder was also hesitant to get on the bandwagon to berate Van Gaal, as he believes the players share as much of the blame as the manager for the mess they currently find themselves in. Keane believes the goals they conceded against Wolfsburg came from a lack of focus and desire, which cannot be imbibed through tactics or management.
"The manager's getting a lot of criticism, but it's about the players as well. With the goals they conceded last night from set pieces – forget about tactics or systems, it's just about doing your job," Keane said.
"They're almost robotic. You talk about tactics and systems, but you need a bit of passion, desire. Show some character. Carrick's an experienced player, he should get a hold of his man and say 'we are not conceding'."