Ryan Giggs believes that Manchester United will bounce back from their defeat to Wigan, with the club having done so many times before in the season to assert their position in the title fight.
The Red Devils were shocked by Wigan when they travelled to DW Stadium last night, and while they began the game eight points ahead of rivals Manchester City in the table, the sides are now five points apart.
But Giggs knows that United have been through these setbacks before, and the midfielder is sure that they will make a quick recovery and get closer to lifting a record 20th title.
"We've got to not get too down at what's happened," Giggs told the official Manchester United website.
"It's happened quite a bit this season, there's been an odd sort of display where we've just not performed but the main thing is we've recovered from it and that's what we've got to do."
United's home form hasn't been as good this season as the last, but Giggs is counting on that to improve in time for the upcoming fixtures against Aston Villa and Everton at Old Trafford.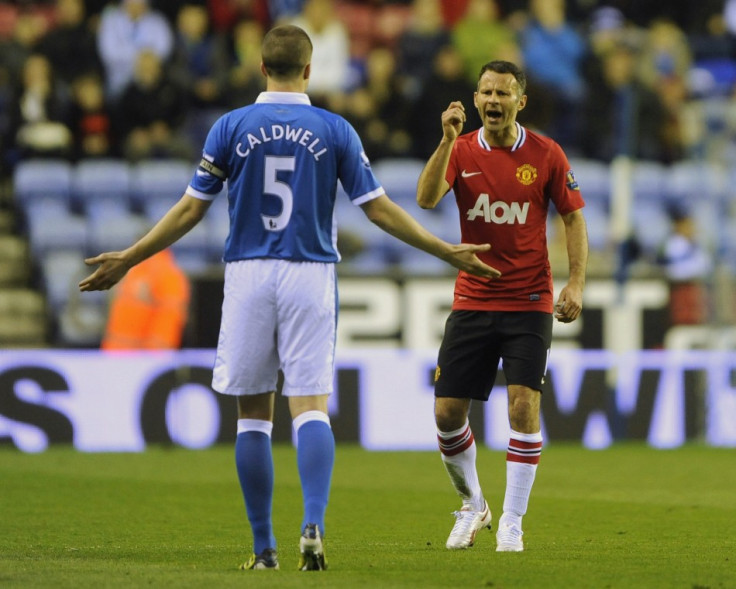 "It is important [to win upcoming home fixtures]," he explained. "We're at Old Trafford and at home and we'll be looking to win both games and put the pressure on.
"But, like I say, throughout the season, we've had poor performances and poor results but we've always bounced back."
Giggs will be looking hard at where the United squad made their mistakes in preparation for Villa on April 15, so they don't take place again.
He recalled from last night's game: "We didn't perform. For a start, our normal passing game wasn't as fluent and we kept giving the ball away.
"Obviously, you've got to give credit to Wigan. They put us under a lot of pressure, especially early on and credit to them as well.
"They worked hard, but that [being closed down] is something we come up against quite a bit, so it's not an excuse not to be able to handle that.
"We just didn't keep the ball like Manchester United usually do. I think we only had one or two shots on goal and that's also disappointing, so we have to look at the game and work on it and get ready for Sunday."