Manchester United are on the lookout for their second manager in just ten months after David Moyes was sacked.
The beleaguered boss will be temporarily replaced by interim manager Ryan Giggs, who will patrol United's technical area for the final four Premier League matches of the season.
While the 40-year-old will garner unequivocal support from the United faithful, fans of Arsenal might hope his managerial inexperience does not cast doubt on his long-term potential to succeed Moyes.
That is because despite vanquishing Hull last weekend and looking forward to an FA Cup final against the Tigers, the north London club's season could once again fall into the familiar routine of offering much but delivering little.
Arsene Wenger is likely to put pen to paper on a new short-term deal in the summer, but if the Gunners lose at Wembley and are leapfrogged by Everton in the race to secure the final Champions League qualification spot, then the Frenchman's position becomes very precarious indeed.
Now that United are looking to appoint a recognised manager to steady their sinking ship, the club's search could include managers with the precise qualities Arsenal may require were they to end Wenger's 18-year tenure.
A shortlist fit for United or Arsenal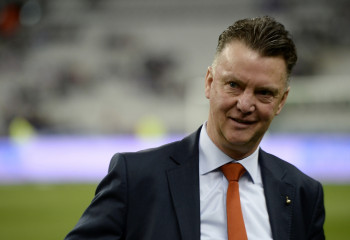 Bookmakers have installed 62-year-old Dutch national coach Louis van Gaal as the favourite to assume the mantle at United as they seek an elder statesman to get its house in order.
His "total football" philosophy would also suit an Arsenal side that enjoys the same style he honed on the continent, most notably with Barcelona and Bayern Munich.
Jurgen Klopp installed a similar mindset with his Borussia Dortmund side, one he described as like 'heavy metal music.'
But after United were seemingly rebuffed in their attempts to lure the German to Old Trafford, perhaps 47-year-old Klopp, who remains committed to the Westfalenstadion for at least one more year, is a decent bet to eventually find his way to Hornsey Road.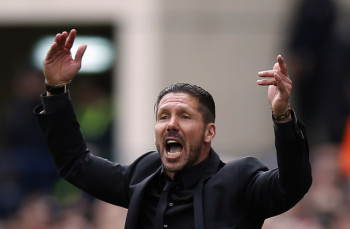 Of course, United, like Arsenal, could go down a different route all togther, one tinged with more risk than is associated with other front runners.
Diego Simoné has fired his Atlético Madrid players all the way to the summit of La Liga and into a Champions League semi-final.
While his side's playing style focuses on intense pressure with the propensity to counter-attack, the Argentine also possesses a menacing presence that filters through to his players. A common refrain is that Arsenal lack a soft under-belly: Simoné would soon strengthen it.
Carlo Ancelotti was one of the managers who was shunned by United last summer before he embarked on managing Real Madrid.
The Italian is a serial champion having won league titles in Italy, England and France, whose reign at Chelsea was arguably cut too short.
Real's itchy trigger-finger could put Ancelotti within United and Arsenal's grasp earlier than anticipated if he ends the season trophy-less.