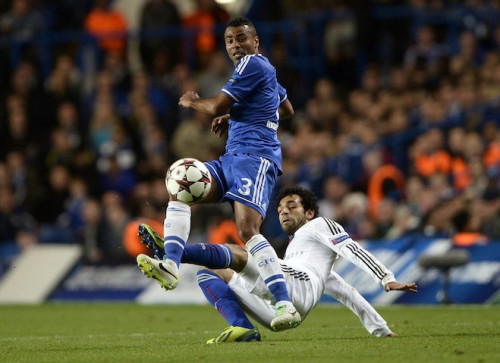 Manchester United are planning a £23m bid for Southampton left back Luke Shaw, according to the Daily Mail.
The 18-year-old has long been linked with a move to Chelsea but David Moyes is looking to run the rule over the youngster and prise him away from the hands of Jose Mourinho, after successfully securing a deal for Juan Mata.
Both teams are looking for long term covers for their current full-back options with Patrice Evra and Ashley Cole both linked with a move out of Old Trafford and Stamford Bridge respectively.
Evra, who will turn 32 this year, has only five months left in his current contract and has been linked with a move back to France.
Moyes tried to bring Leighton Baines from Everton last summer but the England international is set to sign a new contract with the Toffees, forcing the Scotsman to look at other options. Shaw has been earmarked as their prime target to fill that position and are desperate to complete a move in January, failing which will allow Chelsea to move in during the summer.
Meanwhile, in London, Chelsea's first choice left-back Cole has been left on the bench with Mourinho keeping his trust in Cesar Azpilicueta who is primarily a right back. They are in the market for a player to replace Cole and Shaw, who is regarded as one of the best defenders in the country, will give them a solid long term option.
Meanwhile, Cole's hopes of making the England squad for the 2014 World Cup is under jeopardy with Roy Hodgson stating that he may look elsewhere if the 33-year-old does not get enough game time at Chelsea.
"From an England perspective, I'm still very happy to consider Ashley Cole as a potential English left-back. But as you know the competition for that spot is particularly fierce," Hodgson said.
"Baines is also playing well and on top of that we have Gibbs and Shaw - two younger players but who I think can definitely put these more senior ones under some pressure. I would definitely not be concerned, if there were no Ashley Cole or Leighton Baines, about Gibbs or Shaw playing," he concluded.