Sir Alex Ferguson believes that young midfield duo Nick Powell and Adnan Januzaj have the potential to become important member of the Manchester United first team in the coming seasons.
The midfielders have been excelling for the Under-21 side this season, with Ferguson on hand to watch the duo against Arsenal at Moss Road earlier this month, while Powell scored both goals in the recent 2-0 win over West Ham.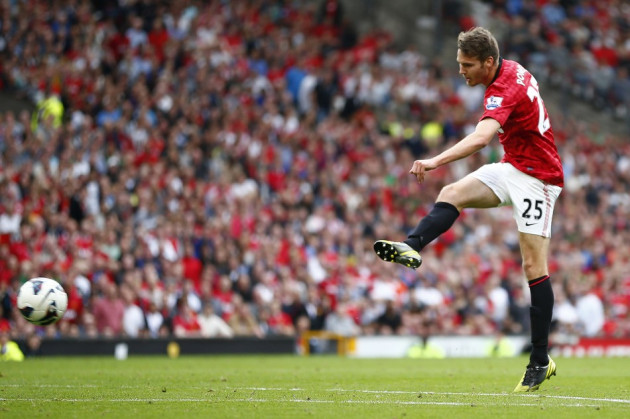 While Powell was involved in a high profile move to Manchester United from Crewe last summer, Januzaj was snapped up from Belgian side Anderlecht and has quickly shown his potential in the youth setup.
Powell has already played made his debut in the Premier League and Champions League this season and it seems as though Ferguson believes it will not be long before the midfielder will be joined by Januzaj in the first team squad.
"Adnan is a beautifully balanced player," Ferguson told manutd.com. "He's only 18 and still to grow into his frame. But he has good balance, good acceleration and he's a very good technical player.
"He and Nick, of the younger players, are at the top. They're very good. Nick has had a few injuries and has had a bit of bad luck so we feel Carrington is the best place for him at the moment [rather than sending him out on loan]. That way, we can work on bringing him on physically and preparing him for next season."
Ferguson has never been afraid to promote players from the youth academy and has had great success throughout his spell in charge at Old Trafford.
Powell and Januzaj will be hoping to push for a regular spot in the first team squad next season and it seems they have already convinced reserve team coach Warren Joyce of their exceptional ability.
"Nick's got talent. He can play anywhere on a football pitch as he's got really good ability," said Joyce.
"Adnan is still developing but there's no doubt he's got talent too. He's got a good footballing brain and a good touch. We're trying to get him stronger and fitter and he's getting to know the Manchester United style of play as well.