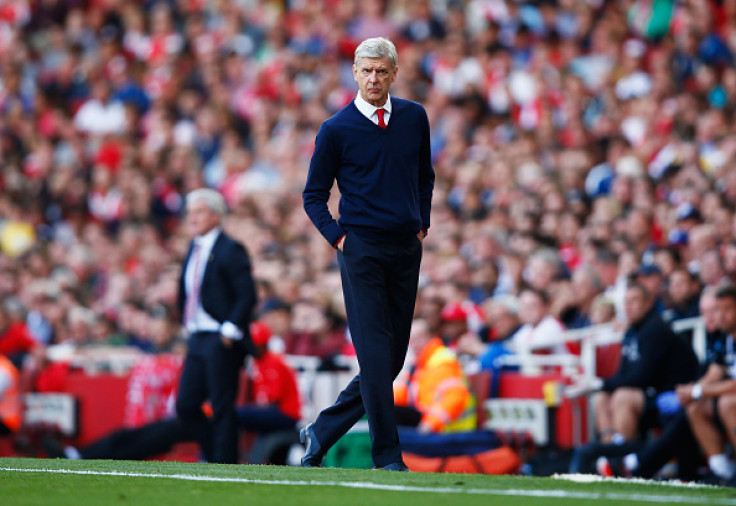 Former Manchester United manager Sir Alex Ferguson believes that Arsenal have stopped progressing under Arsene Wenger since their Invincible season in 2004, but insists that he is still the best man for the job at the Emirates. The duo enjoyed a cut-throat rivalry in the Premier League from the late 1990s to the early 2000's but Arsenal's move to a new stadium stunted their finances and affected their ability to attract better players.
The Gunners had to go through a nine-year patch without a trophy but are now back to winning ways with their victory in the FA Cup twice in a row, making Arsenal the most prolific team and Wenger the most successful manager in this tournament in the modern era. However, the lack of a Premier League title in over a decade still sways opinion over the manager's contribution in the last few years of his tenure.
Wenger's failure to excel in Europe is also a major factor which has left a gaping hole in his resume, with his team set to crash out of the group stages of the Champions League for the first time in over 15 years. The Frenchman has failed to win Europe's biggest competition in his 19 years at the club, having only once taken his side to the finals in 2006.
"It's just like me if I hadn't progressed the club after the '94 team or the '99 team I would maybe having the same problems as Arsene, but he's stayed with his conviction, he's stayed with what he believes in," Ferguson said, in an interview with ESPN.
"When all the pressure - I'm thinking about the pressure I said to a few of my friends - who are they going to get to replace Arsene Wenger, you know, who are they going to get who is better than Arsene Wenger? And that's why they don't do [sack him], that's why they've stuck by him."
The Gunners need to take points off Bayern Munich, who are currently in pole position in the group and in the Bundesliga in order to progress. However, with successive losses against Olympiacos and Dinamo Zagreb, the task has become all the more harder for Wenger, who is already being put under pressure by a segment of fans.