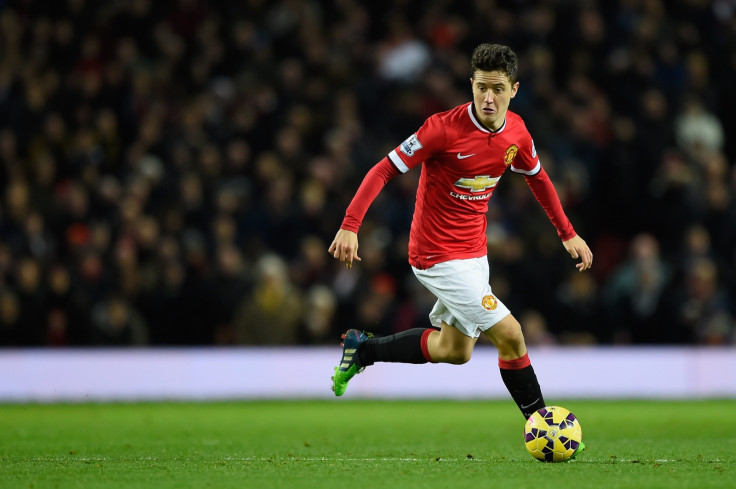 Manchester United midfielder Ander Herrera has moved to clarify his situation after being named by the anti-corruption prosecutor's office in Spain in an alleged case of match-fixing.
Spanish authorities on Monday 15 December named Herrera as one of 41 individuals to feature in a criminal complaint following an investigation into a 2011 game between Real Zaragoza and Levante.
The game, which took place on the final day of the 2010/11 season, saw Herrera's Zaragoza defeat Levante 2-1 to save their place in the Spanish top flight at the expense of Deportivo La Coruna, who were relegated.
In a statement released through his Facebook page, Herrera, a £30m summer signing from Athletic Bilbao pleads his innocence and pledges to give his full cooperation to the judicial process.
"In an on-going legal process involving Real Zaragoza (Spain), the club I was honoured to play from 12 until 22 years of age, there are 41 people cited as possible witnesses, of which I am one," he wrote.
"I have never had and will never have anything to do with manipulating match results.
"If I am ever called to testify in any judicial hearing, I'll be happy to attend, as my conscience is totally clear. I love football and I believe in fair play, both on and off the pitch."
The prosecution alleges that Levante were paid €965,000 in cash to lose the game, money provided by then-Zaragoza president Agapito Iglesias to Zaragoza players.
According to AS, Herrera was among one of the 11 players who received a sum of money into his bank account from the club, which was then returned to Zaragoza as cash to be passed on to the Levante players.
Atletico Madrid star Gabi and Swansea City winger Jefferson Montero have also been named by prosecutor Alejandro Luzon.