Manchester United star Ander Herrera named in La Liga match-fixing case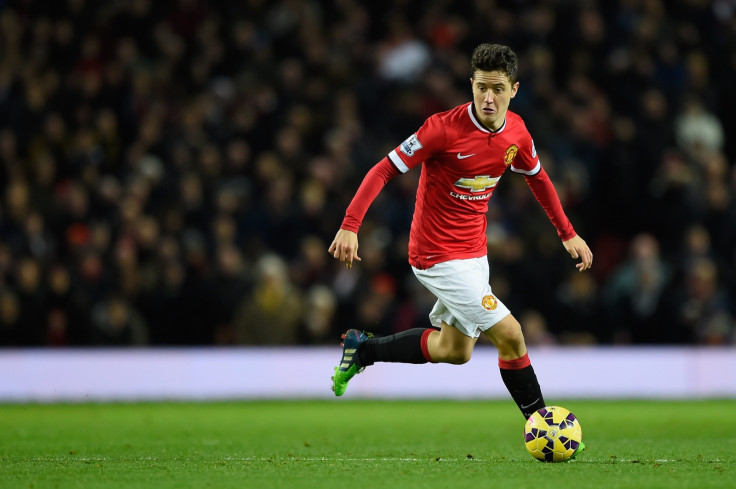 Manchester United summer signing Ander Herrera is among the players being named by the anti-corruption prosecutor's office in Spain in an alleged case of match-fixing involving a La Liga match in the 2010-2011 season – when the midfielder played for Zaragoza.
The game under investigation took place on the final day of the 2010-11 season, when Zaragoza beat Levante 2-1 to avoid the relegation – while Deportivo La Coruña went down to the Second Division.
After questioning 25 people in the pre-trial phase and after several weeks of investigation, Spain's anti-corruption prosecutor put in a criminal complaint on Monday, 15 December, against Zaragoza as a legal person with criminal liability and 41 more people, including Herrera himself.
According to Spanish newspaper AS, Herrera and the rest of the accused face now the possibility of six months to four years at prison and from one year to six banned from playing, as well as a large fine of up to €5.5m.
The prosecutor alleged that the Levante players were paid a total of €965,000 in cash to deliberately lose the game – with money previously given by then Zaragoza president Agapito Iglesias to Zaragoza players.
According to AS, Herrera was among one of the eleven players who received a sum of money into his bank account by Iglesias, which he was then requested to return to his president in cash.
"The adviser of Zaragoza and financial director of the club, Francisco Javier Porquera, ordered the transfer from the account of Zaragoza the amounts of money to the accounts of Antonio Prieto, Javier Aguirre and these players: Lanzaro, Ander Herrera, Toni Doblas, Paulo da Silva, Braulio, Ponzio, Gabi, Jorge Lopez and Diogo," AS stated, according to the prosecutor complaint.
Earlier this season current Atletico Madrid star and then Zaragoza captain Gabi claimed to the court: "I was doing what the club told me" - suggesting he didn't know what the money was for.
Apart from Herrera and Real Zaragoza as an entity, are defendants Agapito Iglesias, Francisco Javier Porquera (right owner), Francisco José Checa (general secretary in 2011 and now), Antonio Prieto (sporting director of Zaragoza), Javier Aguirre (coach of Zaragoza) and players Maurizio Lanzaro, Doblas, Paulo César da Silva, Jorge López, Ander Herrera, Braulio, Ponzio, Gabi, Diogo, Obradovic, Uche, Pinter, Paredes, Leo Franco, Jarosik, Bertolo, Boutahar, Lafita, Pallardó, Munúa, Rodas, Rafa Jordá, Rubén Suárez, Xavi Torres, Stuani, Wellington Alves, Jefferson Montero, Robusté, Javi Venta, Reina, Caicedo, Iborra, Ballesteros, Juanfran and Cerra.
© Copyright IBTimes 2023. All rights reserved.