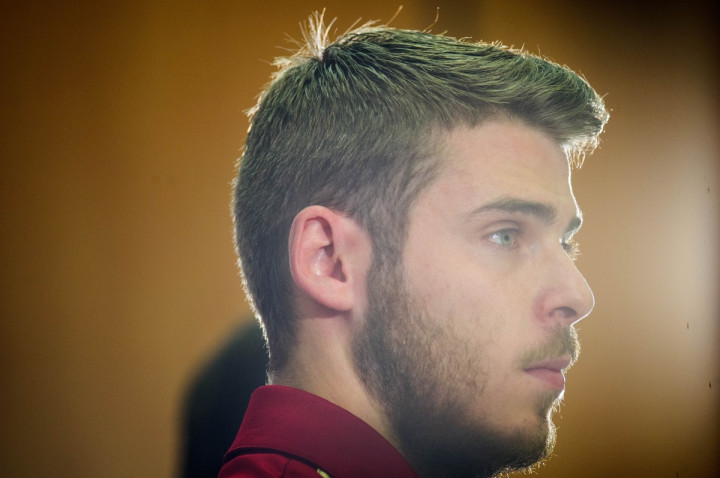 Manchester United goalkeeper David De Gea has heaped praised on new manager Louis Van Gaal, claiming the Dutch boss is "going to bring great things" to Old Trafford.
De Gea and his team-mate Juan Mata will line up against their new club manager on Friday in Spain's opening World Cup game against Netherlands.
Questioned in an interview with Spanish newspaper Marca about his new boss, De Gea said: "He's a coach who's won the lot."
"He's an excellent manager and I think he's going to bring great things to Manchester United; important, innovative things that will do us the world of good. He's going to help us a lot because he's going to bring a different playing style with him."
The young Spanish goalkeeper is currently experiencing his first World Cup after being called in to replace long-term injury absentee Victor Valdes.
"I feel good. I'm over the moon to be involved at a World Cup. The weather has been kind; it's not too hot, so we have been able to train really well, and we are trying to prepare for the opening match as well as we can," he said.
"I've been working for years to get to this moment, always giving 100%. At the end of the day it's a prize and I want to enjoy it."
Even though De Gea is currently Del Bosque's third choice after Iker Casillas and Liverpool's Pepe Reina he is recognised as the long-term heir to the Real Madrid legend's throne.
When asked if Casillas has given him any advice, the United keeper said: "He just told me to train hard and do my bit.
"He's the captain, he has a lot of experience and is a role model for me. I'm proud to have the chance to train alongside him."