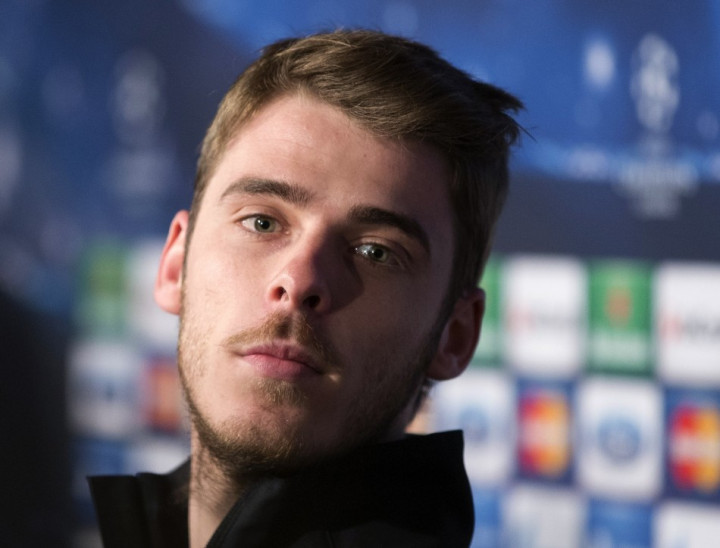 The Spanish press have tipped Manchester United keeper David De Gea to be the first player to head Vicente Del Bosque's overhaul of the national side following their disappointing World Cup campaign.
De Gea was handed his first international start during their friendly game against France on Thursday, replacing legend Iker Casillas as the number one.
Even though a second half goal from Chelsea new signing Loic Remy earned the victory for the French side, the United keeper was praised in Spain for his maturity and personality.
When questioned whether Casillas will regain his place, Del Bosque told the Spanish press: "We'll see."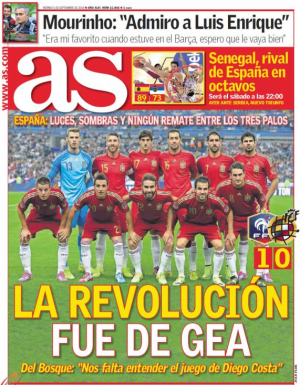 "De Gea did well, we are all happy with him. We needed to give him a run-out and we took advantage of this game to field him in a big game."
AS head editor Alfredo Relano said: "De Gea is the symbol of reconstruction. It would have been just another run-of-the-mill match had it not been for the performance of De Gea taking over from Casillas.
"Everyone agrees that De Gea is the future national team goalkeeper, but what wasn't known is that future has arrived now. Is this definitive? Del Bosque hasn't confirmed what will happen on Monday, but De Gea has certainly made a claim for his place in the team. De Gea's performance was symbolic of the transition which the national team is undergoing."
Speaking after the game, de Gea said: "We put in a good show. It was just a shame about the result. Being in the starting XI was a huge boost for me personally".