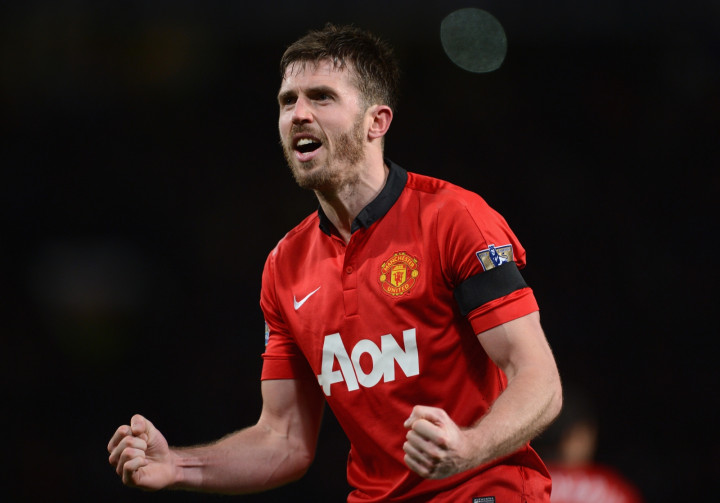 Manchester United midfielder Michael Carrick has claimed he is ready to make his return to action in the crucial game against Chelsea as Louis van Gaal's side host the Premier League leaders on Sunday (26 October).
The 33-year-old is yet to make an appearance since the summer arrival of van Gaal at Old Trafford after undergoing ankle surgery in July.
But having returned to training earlier in the month, he was named on the bench during the 2-2 draw against West Bromwich Albion on Monday.
Now Carrick says he is ready to make a step forward and play his part on the Chelsea game.
"It's your worst nightmare as a footballer to be out for so long and this is the longest I have ever been out," Carrick told Manchester United's official website.
"I have never really had to deal with big injuries before, so this was something new for me.
"The timing of the new manager coming in and me getting injured on that first day wasn't ideal, but that is something that I have got over.
"I am back training now and looking forward to getting amongst the boys again, and becoming a footballer again!"
Chelsea have had an almost perfect start to the Premier League, securing seven wins and just one draw from eight games.
But even though United are still adapting to van Gaal's demands, Carrick believes they have nothing to fear against Chelsea.
"You can't help but be impressed [by Chelsea]. They have got a good balance at the moment and they look really strong at the back. They have a great back five, a good mix in midfield and going forward they look dangerous. Put all of that together and it makes a pretty decent team.
"That has shown in their results, which have been strong so far. That's why they are sitting where they are. You have to respect them. You appreciate quality and you appreciate what they give. They have rightly been praised because the performances have warranted just that."
Nevertheless, the former West Ham and Spurs midfielder believes that United are showing improvements and are now ready to face the big challenge.
"We are confident, we go into any match confident that we can get the right result. We are still learning each other's games because it is a pretty new squad, with new signings and a new manager. It is progressing in the right way, we feel we are improving all the time.
"We are getting better and there are good signs to show that, if we stick at it, then there are good times to come. We go into every match positive and we have certainly got the firepower to cause a lot of teams problems."