Italy and Juventus defender Giorgio Chiellini believes his club are still hurting from the loss of Paul Pogba, describing the Manchester United midfielder as the LeBron James and Usain Bolt of football.
Pogba, 23, has come in for considerable criticism following his disappointing performance in United's 1-1 draw with Liverpool on Sunday (15 January), a game where the France international gave away the penalty that led to the opposition taking the lead.
Expectation is at a high whenever the United midfielder takes the pitch following his world record move from Turin to Old Trafford during the summer after four Serie A-winning seasons with the Bianconeri.
Having dominated Italian football in that period, Juventus' grip has been loosened somewhat. While they currently lead Serie A, they have already lost four times in the league this season with Roma just a point behind them.
Fiorentina inflicted the latest defeat on Sunday at the Stadio Artemio Franchi, with Chiellini explaining post-match that without the powerful presence of Pogba in midfield, his side are finding it difficult to control games.
"Last year we had a player like Pogba in midfield, who is the LeBron James, the Usain Bolt of football," Chiellini told Sky Italia, Goal report.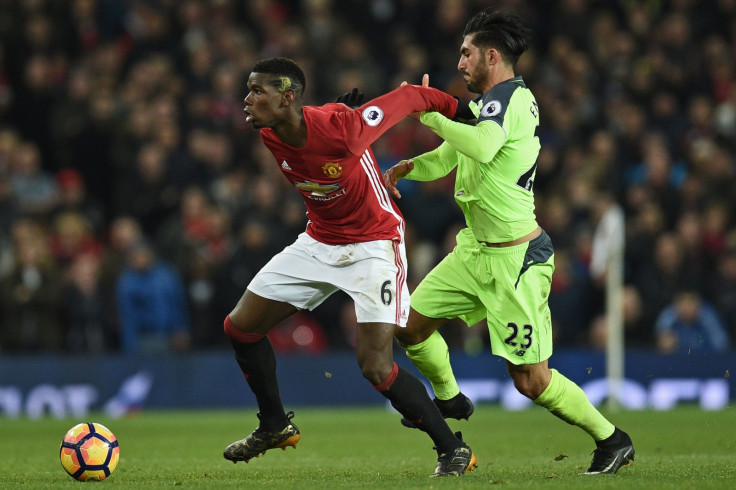 "Last season Paul allowed us to play a certain way, but now he's not here and we made some changes. [Massimiliano] Allegri is working on finding a solution, we aren't idiots or clowns.
"We're giving up too many chances - last season [Gianluigi] Buffon never dirtied his gloves."
Pogba meanwhile has issued a defiant response to his critics after his performance against Liverpool. The Frenchman wrote via his Instagram account: "That's when we need to be strong. I'm here, ready to fight and ready for the next one!
"I'd like to thank the supporters who are always there and keep believing in me. At least we did not lose. Never stop fighting."