Zlatan Ibrahimovic admits Manchester United got their tactics wrong against Liverpool
Ibrahimovic scored a late equaliser for the hosts to salvage a 1-1 draw at Old Trafford.
Zlatan Ibrahimovic believes Manchester United "played the wrong way" in the 1-1 draw with arch-rivals Liverpool on 15 January.
The Red Devils fell behind to James Milner's first-half penalty – awarded after Paul Pogba handled in the box – before Ibrahimovic headed in a late equaliser to salvage a point for the hosts at Old Trafford.
The result brought United's nine-game winning run in all competitions to an end and kept them five points behind Liverpool on the league table.
Speaking to Sky Sports, Ibrahimovic admitted that United had struggled to cope with Liverpool's high-pressing game.
"We got one point, but we were not on the top of our game. It was a hard fight, we were 1-0 down and we chased and, at the end, we got the equaliser," he said.
"We made simple mistakes. We were not feeling comfortable under pressure and I think we played the wrong way.
"If we would have played like we did in the second half in the first half, it would have been a different game.
"We were more direct in the second half. We made too many mistakes in our build-up in the first half."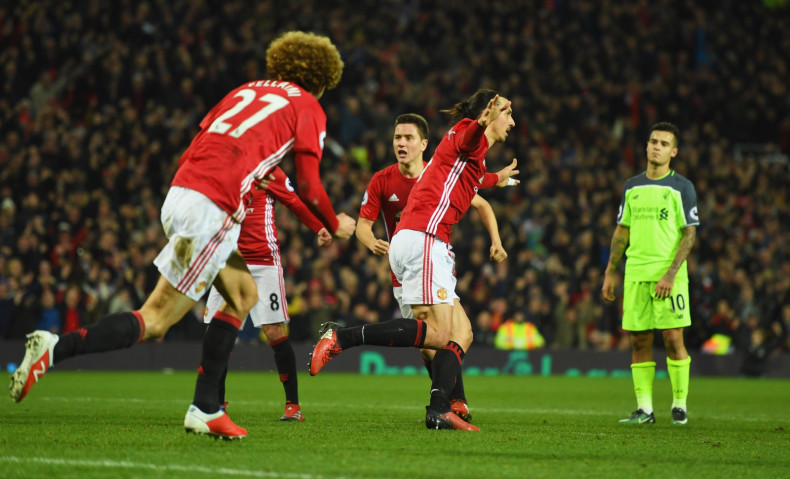 Meanwhile, Henrikh Mkhitaryan insisted that United should not be too disappointed with the result as they were trailing Liverpool for the majority of the contest.
"It wasn't the right result but we were down 1-0 so it wasn't a bad result. We could have won, we could have lost, but I think we deserved to win more because we played very well like a team and did our best to win the game," he told MUTV.
The Armenia captain insisted that the Red Devils could go on another winning run similar to the one that ended against Liverpool, starting with an away game at Stoke City next weekend.
"We have to win, try to win the next game. We are not looking for records, we are doing our best to be in the top four and to do that you have to win games," Mkhitaryan said.