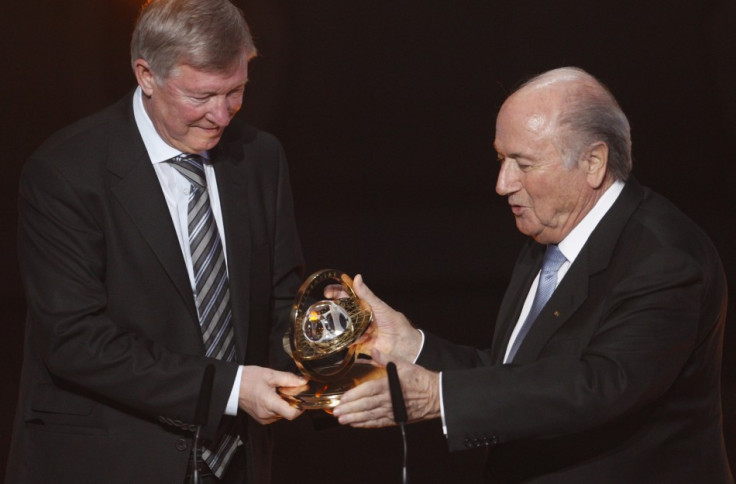 Manchester United star Wayne Rooney has reiterated his commitment to the club by claiming he would happily remain under Sir Alex Ferguson's management for the remainder of his career.
On Friday night Manchester United fans could be forgiven for fearing the worst, when a report on the front-page of Saturday's Independent suggested Wayne Rooney's irreconcilable differences with Sir Alex Ferguson could lead to his hasty departure from Old Trafford in the summer.
Within moments Manchester United and Rooney had released a joint statement professing their on-going commitment and 48-hours later the 26-year-old had inspired his side to a memorable 3-2 victory over their bitterest rivals.
Various reports have since continued the theme of Rooney's apparent unhappiness at Manchester United, but at Monday night's Balon D'Or gala, the Old Trafford icon suggested his future was very much engrained at the club.
"Sir Alex is the greatest manager of all time. Of course I would like to play under him for the rest of my career." The Manchester United talisman told The Sun.
"He's a great manager and is a big reason why I joined Manchester United. If I could finish my career playing under Sir Alex then I won't have gone far wrong."
The Manchester United striker continued: "As I said before he is, in my eyes, the best ever. His success and his trophies speak for themselves.
"He's an incredible manager and has done so much for football and so much for my game as well.
"His every-day commitment to his job is what makes him stand out.
"He's in before the players every morning and leaves after you. His commitment, his desire to win and his dedication is incredible."
The aforementioned Manchester United manager enjoyed a memorable night at the annual aforementioned gala, after he was given the FIFA Presidential Award.
A patently humbled Ferguson credited Manchester United and the countless great players he has had the privilege of managing for the honour.
"It's an honour in the twilight of my life, which is very much appreciated." The Manchester United manager explained. "I'm a very lucky manager to have had so many good players right from the word go right to today. They've all shared my vision and my passion.
"That's what makes Manchester United such a special club. The one thing I will always think of United is that they retained the courage to play, to try and win."